Updated: 02/17/20 | February 17th, 2020
Tropical islands.
As soon as I think of travel, it's not long before my mind drifts to white sand beaches, azure blue water, and palm trees in tropical locales. When most people think of paradise, chances are they're thinking of tropical islands is far-flung corners of the world. Lounging with a good book, drinking from coconuts, soaking up the rays. Does it get any better than that?
Tropical islands are that peaceful escape where the days drift by, the problems of the world melt away, and time slows down.
They are a sanctuary.
I spent a month living on an island in Thailand and it remains one of the best months of my entire life.
I'm an avid beach lover. The sun and I get along quite well and there's nothing I'd rather do than live on a tropical island someday.
Having grown up in Boston and spent many years living in New York City, one of the main purposes of my travels is to avoid winter.
Give me a beach and I am a happy man.
I've been to many of the best tropical islands in the world (and there are so many of them). After over a decade of travel and countless hours staring out into the ocean, I've done the "hard" research so you don't have to! If you're looking for a tropical island to go on your next vacation, here are a list of my favorites!
Table of Contents
The Seychelles
The Maldives
Ko Lipe
Bali and the Gili Islands
Fiji
Tahiti
Big Island Hawaii
The Cook Islands
Curaçao
The Perhentian Islands
Bermuda
Barbados
Isla de Providencia (Old Providence)
The San Blas Islands
The Canary Islands
Naxos
The Whitsunday Islands
The Galapágos Islands
Saint Lucia
The Azores
1. The Seychelles

Located off the east coast of Africa, these islands are pure paradise. If anywhere in the world would convince me to give it all up and live in a beach hut, Seychelles would be it. Perfect beaches, perfect water, tons of islands to choose from, and all the seclusion you could want. Seychelles are my dream and should be yours, too.
This group of 115 islands offers everything a beach lover could ask for. Sadly, these islands are pretty expensive — though it is possible to visit on a budget if you plan ahead. The best time to visit is during the cool season from May to September when it rains less.
INTERESTING FACTS ABOUT THE SEYCHELLES
There are 115 islands that make up the Seychelles with a total population of under 100,000 people.
The Seychelles was once a pirate hideout and legend says there is still unfound treasure buried somewhere amongst the islands!
Thanks to government conservation efforts, the Seychelles is a diving paradise.
To start planning your trip, read my robust guide to the Seychelles!

2. The Maldives

Located in the middle of the Indian Ocean, the Maldives is a chain of 1,000 islands (200 are inhabited, and only 5 have any substantial population). The country is actually just a series of coral atolls that are barely above sea level. During the 2004 Tsunami, many of these islands were completely washed away. The government has built flood barriers to help lessen the impact of any future tsunamis though it's going to be one of the first nations to feel the pressure of climate change.
These little coral islands are surrounded by excellent diving, snorkeling, and white sand beaches, and are filled with friendly locals. Private resorts litter the islands, and a vacation here is also very pricey. Luckily, Bangkok Airways offers cheap flights to and from Thailand.
The best time to go to the Maldives is from November to May, when the weather is cool and dry. June through October sees wetter and hotter weather due to the monsoon season.
INTERESTING FACTS ABOUT THE MALDIVES
The Maldives is made up of 26 atolls and over 1,100 coral islands.
It's the lowest and flatest nation in the world.
The capital Malé is one of the most densely populated cities in the world.
To start planning your trip, read my robust guide to travel in the Maldives!

3. Ko Lipe

Located in southern Thailand, this semi-off-the-map island is one of my favorites and the month I spent here remains one of my most fond memories.
Here on Ko Lipe, the super-friendly locals bring in the daily catch for amazing seafood, as the island's water is teeming with life. Accommodation is still basic, and most places turn off the electricity around midnight.
Close to this island is a little island that provides excellent snorkeling opportunities. You may even spot a few reef sharks. Bathtub-warm water and fine sand beaches kept me here for over three weeks. It will do the same for you. Visit between November and March for the best weather and the fewest people. May through October sees a harsh monsoon season that shuts the island down. The best way to get there is by boat from Pak Bara.
INTERESTING FACTS ABOUT KO LIPE
You can walk from one end of the island to the other in under an hour.
There are no cars (and few roads) on the island.
There are less than 1,000 full-time local residents on the island.
To start planning your trip, read my robust guide to Ko Lipe travel!

4. Bali and the Gili Islands

This tourist mecca is voted one of the best islands in the world year after year. There's enough room on Bali for everyone, the surfing is great, the food amazing, it's dirt cheap, the parties are great, the locals are some of the friendliest in the world, there's a volcano to climb, and there are temples to see. Clearly, Bali has it all.
But Indonesia has more than just Bali. The nearby Gili Islands are another incredible island getaway. Both destinations make for a more active tropical vacation and the weather remains pretty constant all year round (though April to October sees slightly drier weather). Both Bali and the Gili Islands are close enough that you should be able to visit them both on your trip to really get the most out of this idyllic corner of the world.
INTERESTING FACTS ABOUT BALI AND THE GILI ISLANDS
Thanks to the volcanoes that call the region home, Bali is home to both white and black sand beaches.
80% of Bali's economy relies on tourism.
Fresh water is rare in the Gili Islands, leading some hotels and guesthouses to provide salt-water showers.
To start planning your trip, read my robust travel guide to Bali!

5. Fiji

Though this country has some 322 islands, less than a third are inhabited. Most of the action happens in the western islands, but no matter where you go, this is heaven. Any time the name Fiji is heard, visions of beaches and tropical ocean dance in people's head. There's a good reason for that — because this place is one of the most incredible destinations in the world, and with so many islands to offer, you're bound to find one you like.
It's a popular destination with young people and honeymooners, with something for everyone on offer — diving, sailing, snorkeling, whale watching, peaceful luxury, and much more! Most young people head to the Yasawa Island group. The temperature remains mostly constant throughout the year, with cyclones occurring between November and January.
INTERESTING FACTS ABOUT FIJI
There are 333 islands in Fiji, but less than half are inhabited.
1,500 different species of sea life call the waters around Fiji home.
There are 28 airports in Fiji, but only 4 have paved runways.
To start planning your trip, read my robust travel guide to Fiji!

6. Tahiti

You know those pictures you always see of tropical bungalows in the water? That's Tahiti. The name has long been synonymous with tropical paradise. One of the biggest honeymoon destinations in the world, Tahiti offers pure paradise and a lot of romance. Here you can relax in the sun, scuba dive, enjoy fine seafood, and take a morning dip right from your bungalow.
The island is expensive and caters to a more affluent tourist crowd. The weather is tropical all year round and very humid, though May to October sees cooler temperatures.
INTERESTING FACTS ABOUT TAHITI
Tahiti is made up of 118 atolls and islands.
Hawaii sees more tourists in a single day than Tahiti will see in an entire year!
The first over-water bungalows in the world were built in Tahiti.
To start planning your trip, read my robust travel guide to Tahiti!

7. Big Island Hawaii

Hawaii's biggest island has everything you could ever want to do and more. But what separates it from the other islands is Volcano National Park. Explore volcanoes, climb through old lava tubes, and watch as new lava oozes into the ocean. Then there are all the waterfalls on the island, too. Big Island has it all. I mean it's Hawaii — how could you go wrong?!
The wet season is from October to March, though the weather is cooler during these months. However, despite being located near each other, weather conditions on each island can vary greatly, so you never know what to expect!
INTERESTING FACTS ABOUT BIG ISLAND
Big Island is home to the world's most active volcano (Kilauea).
Hawaii is the only state in the United States that grows coffee.
The majority of the world's macadamia nuts are grown on Big Island
To start planning your trip, read my robust travel guide to Hawaii!

8. The Cook Islands

Another South Pacific island group (see a pattern here?), the Cook Islands are pretty far off the map and are considerably less-visited than some of their neighbors.
These tiny islands are named after James Cook, the intrepid explorer who discovered them. With few amenities, this is the best place to find your inner castaway and escape modern life. The islands see similar weather to the rest of the area, with temperatures hot and humid all year round.
INTERESTING FACTS THE COOKE ISLANDS
The Cook Islands is composed of 15 islands spread out over 1.8 million square kilometers.
Cook Islanders are granted citizenship to New Zealand (though New Zealand citizens are not given citizenship to the Cook Islands).
Maoris originate from the Cook Islands, and it was they who first discovered and settled New Zealand.
To start planning your trip, read my robust guide to the Cook Islands!

9. Curaçao

Located in the Caribbean Sea, this Dutch-owned island is perfect. Voted one of the best in the Caribbean, Curacao is like being in tropical Holland. The town is built in the Dutch style, but the surrounding areas are all tropical.
Hit the beaches, lay in the sun, and party the night away. This may not be Gilligan's Island, but what it lacks in privacy, it makes up for in romance and fun. The weather is pretty stable here year-round. It's always hot and usually sunny. If it rains, it's between November and January. And don't worry about hurricanes – it's below the hurricane belt!
INTERESTING FACTS CURACAO
Curaçao is a constituent of the Netherlands.
Iguana is a popular meal, usually in soups or stews.
Prostitution in Curaçao is legal for foreign women (as long as they get a temporary permit).
To start planning your trip, check out my robust guide to Curacao!

10. The Perhentian Islands

Located on the eastern coast of Malaysia, the Perhentians consist of two islands. Both are covered in palm trees and are home to wide beaches and crystal blue water.
There's not much to do here, and visitors typically lay on the beach all day, resting from last night's drinking. It's the perfect place to put up a hammock. A strong monsoon season limits when to go (visit between March and October). During the other times, it's best to head to Thailand, where the weather is nicer.
INTERESTING FACTS THE PERHENTIAN ISLANDS
Perhentian means "stopping point" in Malay, as the island was a regular waypoint for seafarers in the past.
The Perhentian Islands are made up of 2 inhabitated islands and 5 uninhabited islands.
The Perhentian Islands are consistently featured on lists of the worlds best beaches.
To start planning your trip, check out my robust travel guide to the Perhentian Islands!

11. Bermuda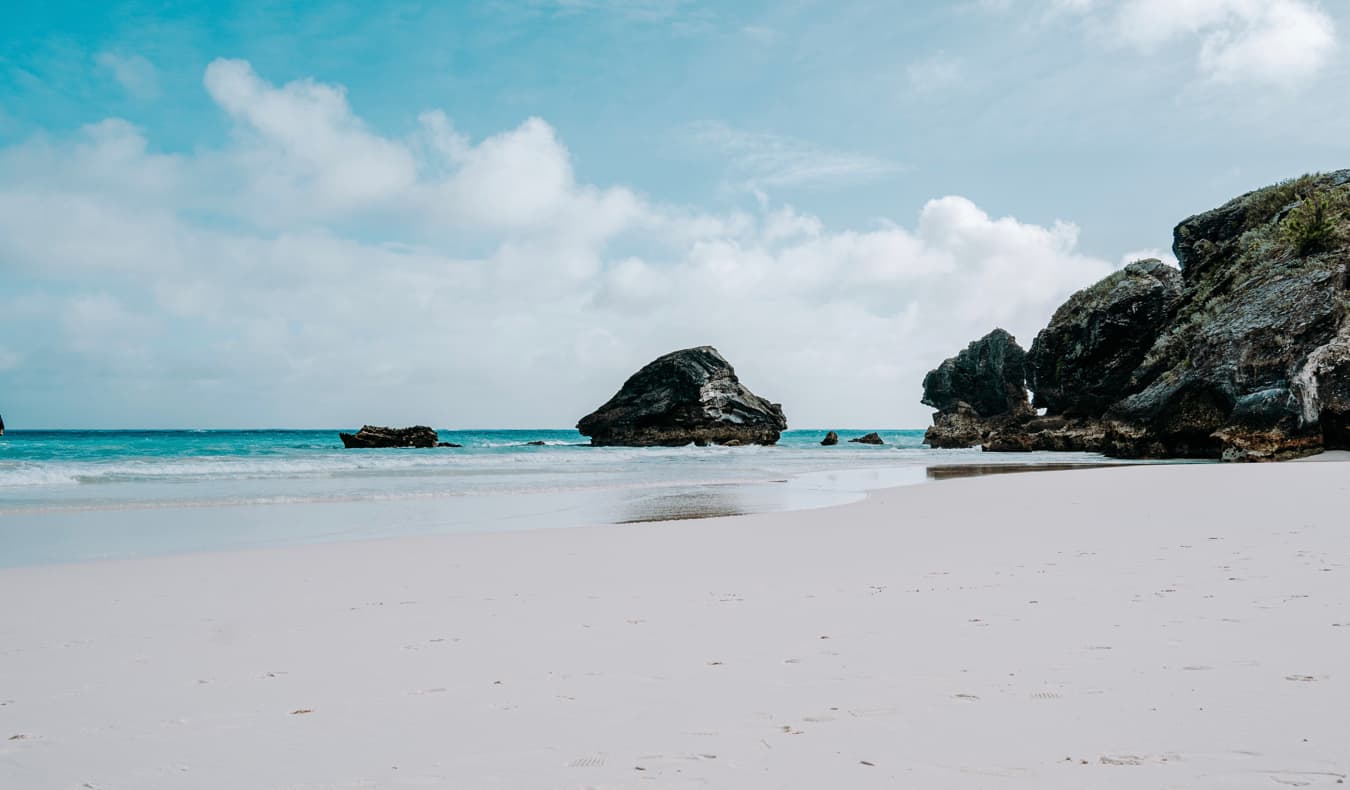 Bermuda is one of the most beautiful islands in the world. Sadly, it's also very expensive! Home to banks, tax-avoiding businesses, and the rich and powerful have jacked up prices here so the resorts tend to cater to an upscale crowd. But that doesn't mean you shouldn't visit!
While you will need a respectable budget, if you give Bermuda a chance you'll find an island home to some of the most beautiful beaches in all of North America and the Caribbean. The locals are incredibly friendly people and you can find some world-class food here too. To keep you busy, there are tons of snorkeling opportunities, some caves to explore, lots of hiking, and tons more!
INTERESTING FACTS ABOUT BERMUDA
Bermuda is a self-governing British overseas territory.
There were no inhabitants on the islands until the 17th century when a shipwreck led to Europeans colonizing the island.
Bermuda is the shipwreck capital of the world.
To start planning your trip, check out my robust travel guide to Bermuda!

12. Barbados

Barbados is a vibrant island with a great nightlight. Bridgetown is one of the nightlife capitals of the area, so if you're looking to stay up until the wee hours then this might be the island for you!
Like Bermuda, you'll find amazing beaches and caving here. You'll also find some world-class surfing. The food here is amazing, and you'll be able to enjoy expensive, delicious meals alongside cheap local food.
While there is plenty of luxury to be found here, you can also visit on a moderate budget making this one of the more affordable islands in the Caribbean.
INTERESTING FACTS ABOUT BARBADOS
The Portugese were probably the first Europeans to visit the island, though no one knows for certain.
Rihanna was born here.
Many stores offer tax-free shopping if you bring your passport.
To start planning your trip, check out my robust travel guide to the Caribbean!

13. Isla de Providencia (Old Providence)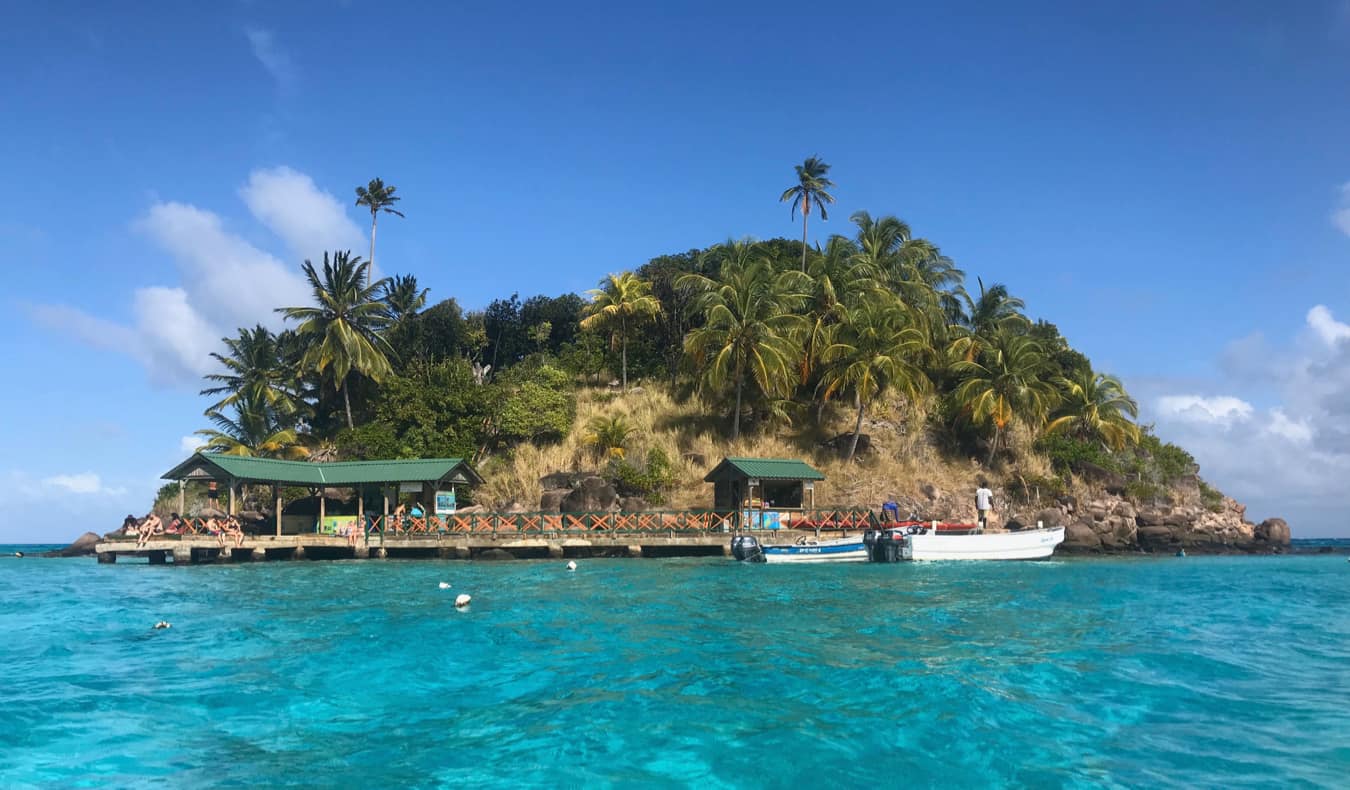 Located between Costa Rica and Jamaica, Providencia is actually part of Colombia. Isla de Providencia is made up of two smaller islands: Providencia and Santa Catalina. The two islands combined only cover a total of 22 square kilometers.
Unlike its luxurious Caribbean neighbors, here you'll only find more budget-friendly hotels and guesthouses. Everything needs to come by ship or airplane, so it's not super cheap. However, since no non-natives can own property there is no influx of overdevelopment, keeping the island simple but beautiful. For a more rustic, non-touristy getaway, this might be the island for you!
INTERESTING FACTS ABOUT ISLA DE PROVIDENCIA
The island was once the site of an English Puritan colony.
The pirate Henry Morgan use the islands as a base, and rumor has it that there is still buried treasure somewhere on the island.
There is a sizeable Rastafari population on the island.
To start planning your trip, check out my robust travel guide to Colombia!

14. The San Blas Islands

Panama is an underrated destination in Central America, and this includes the San Blas Islands.
The San Blas Islands are a popular spot for sailing and boat tours, though there are also some resorts in case you're looking for a more luxurious stay. Generally, the islands are quite rustic and make for a great off-the-grid island getaway. There are tons of beautiful spots for good sailing, diving, and snorkeling.
You can also book sailing expeditions here if you're looking to get off the islands and out onto the water. A 4-5 day cruise will cost around 425 USD per person.
INTERESTING FACTS ABOUT THE SAN BLAS ISLANDS
The San Blas Islands are made up of over 365 islands.
The local indigenous people are called the Kuna, who mainly reside on 49 of the San Blas Islands.
Rising sea levels will mkae most of the islands uninhabitable by the end of the century.
To start planning your trip, check out my robust travel guide to Panama!

15. The Canary Islands

Located just off the coast of Western Sahara in Africa, the Canary Islands are actually a Spanish archipelago and therefore owned by Spain. There are 7 main islands in the Canaries, with each offering something different for the intrepid traveler looking to kick back and enjoy island life.
Tenerife is the largest of the islands and has a bit of everything, including one of the largest Carnival festivals in the world each February.
For beaches, head to Fuerteventura to soak up some rays. And for some hiking, make your way to Gran Canaria. It has some incredible and diverse landscapes. But no matter which island in the Canaries you choose, you'll get to enjoy one of the best tropical islands in the world.
INTERESTING FACTS ABOUT THE CANARY ISLANDS
The Canaries have 2 official capital cities: Santa Cruz de Tenerife and Las Palmas de Gran Canaria.
The Canary Islands is one of the best places to see the endangered Loggerhead Turtle.
The islands are home to a local form of wrestling called "Lucha Canaria."
To start planning your trip, check out my robust travel guide to Spain!

16. Naxos

While most people head to Santorini or Mykonos, beat the crowd and head to Naxos. It's just as stunning and picturesque, but without the crowds. Home to charming villages and pristine beaches, Naxos will satisfy your desire to enjoy that serene Mediterranean life.
Whether you're looking to relax on the beach, head out for a hike, enjoy some water sports, or learn about history, Naxos will be able to keep you entertained as you enjoy your little slice of Greek heaven away from the tourist mob.
INTERESTING FACTS ABOUT NAXOS
Naxos is the biggest of the Cycladic Islands, a group of islands in the Aegean Sea.
According to Greek Mythology, Zeur grew up in Naxos.
Naxos was once nammed Callipolis, which translates to "The Best City."
To start planning your trip, check out my robust travel guide to Greece!

17. The Whitsunday Islands

Located in Australia, the Whitsunday Islands are a gorgeous collection of islands off the central coast of Queensland. A majority of the islands are designated national parks and actually form part of the Great Barrier Reef.
Naturally, there are some amazing coral reefs for snorkeling and diving and pristine beaches (my favorite is Whitehaven Beach). Upon arrival, you'll instantly see why this is one of the best tropical islands in the world — and why over half a million people visit a year. One of the most popular ways to see the islands is via a multi-day sailing tour (which is what I did when I visited). It was an amazing experience — especially diving! Prices start around 450 AUD for multi-day sailing tours.
INTERESTING FACTS ABOUT THE WHITSHUNDAY ISLANDS
70% of the Whitsunday Islands par of a national park.
Captain Cook was the first European to visit (in 1770) however the area was inhabited by aboriginals as far back as 8,000 years ago.
Whitehaven beach is consistently rated as the best beach in all of Australia.
To start planning your trip, check out my robust travel guide to the Whitsunday Islands!

18. The Galápagos Islands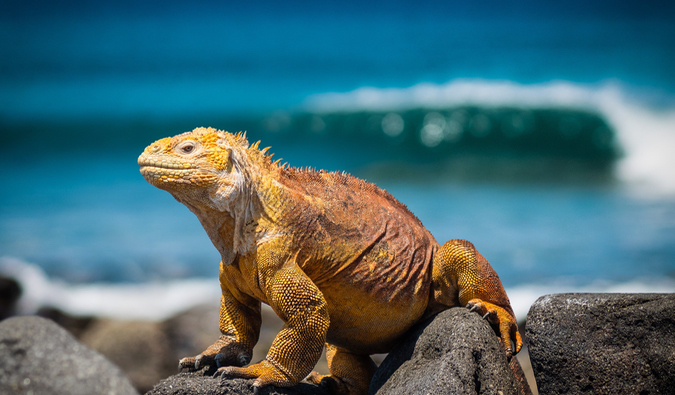 There are few destinations that top bucket lists like the Galápagos Islands. The opportunities to see incredible wildlife here are practically unrivaled. Located 1,000km off the coast of Ecuador, this is not only one of the most popular destinations in the country but one of the most sought-after destinations in the world.
Unfortunately, this is a very fragile ecosystem and it's being drastically affected by the changing climate. Visit here while you can!
INTERESTING FACTS ABOUT THE GALÁPAGOS ISLANDS
The Galápagos Islands are the only place in the Northern Hemisphere where you cans see penguins in the wild.
The Galápagos tortoise has an average lifespan of over 100 years.
97% of the islands is a national park.
To start planning your trip, check out my robust travel guide to Ecuador!

19. Saint Lucia

This stunning island is often considered one of the most romantic places in the world. With incredible, lush surroundings and white sand beaches that stretch for miles, it's no wonder that this tropical island is considered a paradise on earth.
St. Lucia is home to tons of incredible wildlife to be seen and the island also boasts some world-class diving. Whether you're looking for a lazy escape or an active holiday, St. Lucia will be able to keep you entertained!
INTERESTING FACTS ABOUT SAINT LUCIA
Due to its proximity to volcanoes, Saint Lucia is home to black sand beaches.
Saint Lucia is the world's only country named after a woman
The first inhabitants of St. Lucia were Arawak Indians, who were eventually forced off the island.
To start planning your trip, check out my robust travel guide to St. Lucia!

20. The Azores

While technically a subtropical island, the Azores make for a great getaway if you're looking for something beyond the standard resort getaway. The islands boast tons of hiking and beautiful nature. Rent a car and explore the winding roads of the main island, São Miguel Island, taking in secluded beaches and picturesque waterfalls. Best of all, it's close to both Europe and North America and makes for a great stopover point if you're traveling between the two.
INTERESTING FACTS THE AZORES
The Azores is made up of 9 islands that are home to around 250,000 people.
Mount Pico is the highest point in the Azores as well as all of the Portuguese mainland.
São Miguel is the only place in the world where pineapples are grown in greenhouses.
To start planning your trip, check out my robust travel guide to Portugal!
***
This is by no means a comprehensive list of all the best tropical islands in the world. There are countless other islands worthy of attention and it would take multiple lifetimes to visit them all (though I'd be happy to try!).
That being said, I think these are some of the best tropical islands in the world. Each one of these is a veritable paradise in its own right. You'll be hard-pressed to find more beautiful surroundings than some of these islands.
But don't take my word for it. Book a trip and experience a slice of paradise for yourself!
How to Travel the World on $50 a Day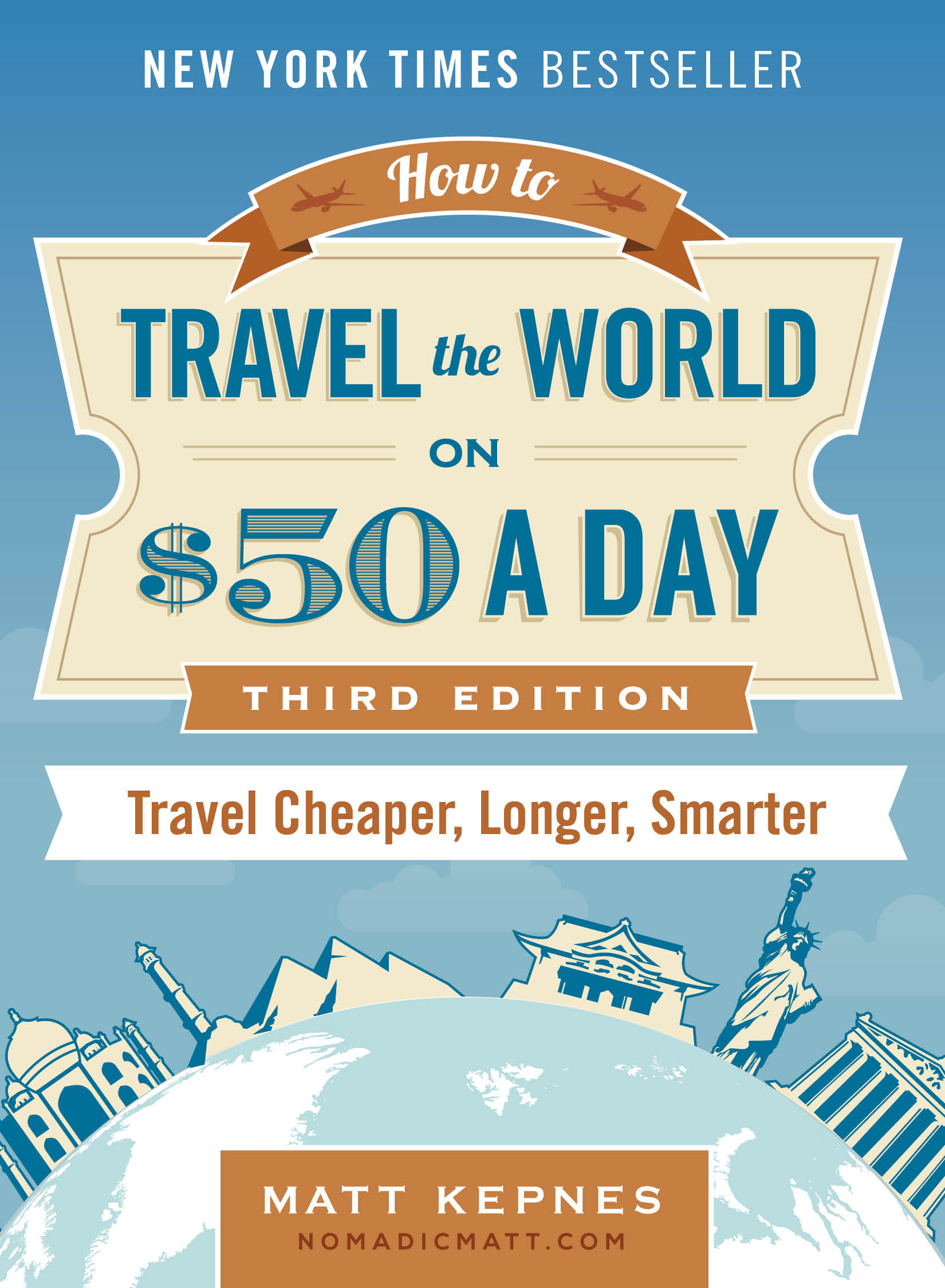 My New York Times best-selling paperback guide to world travel will teach you how to master the art of travel so that you'll get off the beaten path, save money, and have a deeper travel experience. It's your A to Z planning guide that the BBC called the "bible for budget travelers."
Click here to learn more and start reading it today!


Book Your Trip: Logistical Tips and Tricks
Book Your Flight
Find a cheap flight by using Skyscanner or Momondo. They are my two favorite search engines because they search websites and airlines around the globe so you always know no stone is left unturned.
Book Your Accommodation
You can book your hostel with Hostelworld. If you want to stay somewhere other than a hostel, use Booking.com as they consistently return the cheapest rates for guesthouses and cheap hotels.
Don't Forget Travel Insurance
Travel insurance will protect you against illness, injury, theft, and cancellations. It's comprehensive protection in case anything goes wrong. I never go on a trip without it as I've had to use it many times in the past. I've been using World Nomads for ten years. My favorite companies that offer the best service and value are:
World Nomads (for everyone below 70)
Insure My Trip (for those over 70)
Medjet (for additional repatriation coverage)
Ready to Book Your Trip?
Check out my resource page for the best companies to use when you travel. I list all the ones I use when I travel. They are the best in class and you can't go wrong using them on your trip.