Updated: 14/10/2019 | October 14th, 2019
It's never been easier to travel with almost no money. The spread of the sharing economy, plentiful cheap flights, and access to budget accommodation have all made travel more affordable and accessible.
And, if you're an American, the strong dollar has really made a lot of places really cheap to visit.
And, while there are lots and lots of cheap places to travel to on the dollar, I wanted to list my favorites here. These are places I think are the most interesting, fun, easy to get too, and offer the most value for your money!
Cheap Places to Travel on the US Dollar
Costa Rica
Vietnam
Ukraine
Romania
China
India
Argentina
Cambodia
Greece
South Africa
South Korea
1. Costa Rica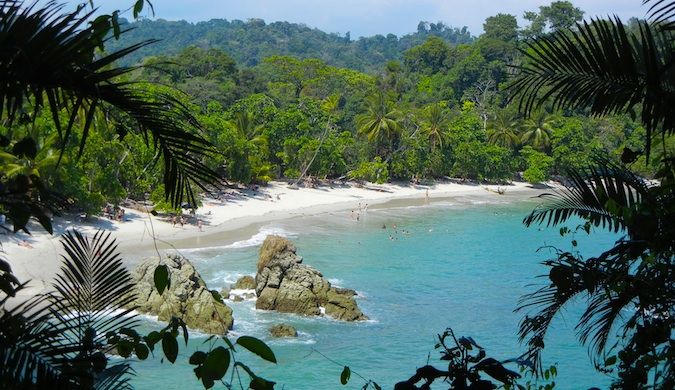 Costa Rica is my favorite Central American country. Though the country is one of the most expensive in Central America, your money will still go far here. It strikes a balance between budget-friendly and safe, while still offering plenty of amazing sights and activities.
Here in this magical place, you'll find cloud forests, turtles, incredible surfing, volcanos, white water rafting, fantastic nature preserves, deep-sea diving, and some of the happiest and nicest people in the region.
As an added bonus, flights from the US are also very cheap. I paid $400 USD to fly round-trip from NYC, and you can sometimes get flights as low as $300 USD. On the budget travel side, you'll need about $40-45 USD per day, while for a mid-range trip will cost about $50-100 USD depending on how fancy you want to get.
Learn more and plan your trip with my guide to traveling Costa Rica!
2. Vietnam

While I'm not a huge fan of Vietnam, it's one of the cheapest countries in an already budget-friendly region. When I visited years ago, I was spending $8 USD a day, which included cheap guest houses, local food, transportation, and a bit of drinking. Of course, prices have gone up a lot since I was last there, but the country still remains incredibly affordable, especially when compared to many of its neighbors.
Realistically, if you budgeted $20 USD a day, you would want for little. Hostels are still just a few bucks a day, and you can get delicious street food for under $1 USD. You can travel comfortably quite comfortably on $50-100 USD per day if you're looking for more comfort and luxury.
Be sure to spend some time in the hectic city of Hanoi and visit Ha Long Bay when you're in the north. In the south, don't miss the Chu Chi Tunnels near Ho Chi Minh City (they were tunnels used by the Viet Cong during the Vietnam War). For some adventurous activities like canyoning and cliff jumping, head to Dalat. And if you're looking for beaches, Nha Trang and Mui Ne should be at the top of your list!
Learn more and plan your trip with my guide to traveling Vietnam!
3. Ukraine

Ukraine is one of the cheapest countries in Europe. Years ago, I visited Eastern Europe, and could not believe how affordable it was. I was living like a king for less than $40 USD per day — in Europe! — and paying $8 USD a night for a room in Ukraine, $1.50 USD for a liter of beer, and a few dollars for a local meal.
While prices have gone up a little since my last visit, it's still one of the most affordable destinations in Europe. Hostels in Kyiv can be found for under $10 USD and cheap meals can be found for just $5 USD. With the average monthly salary in Ukraine being under $400 USD, it's no surprise that the prices here are incredibly low.
Be sure to take a day tour from Kyiv to of Chernobyl to see the haunting remains from the 1986 nuclear disaster during your visit. Tours start around $100 USD per person but are well worth it.
Learn more and plan your trip with my guide to traveling Ukraine!
4. Romania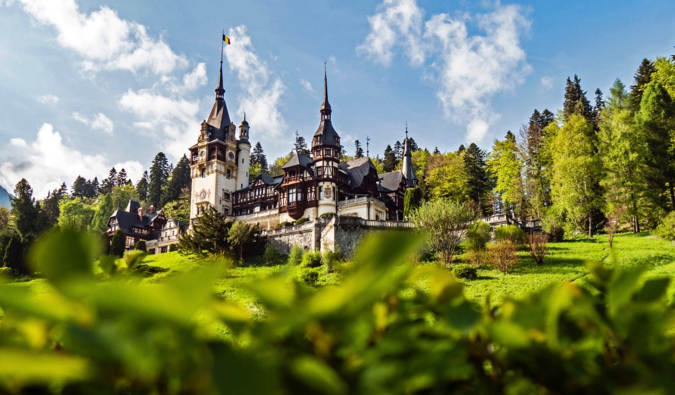 Not only is Romania an underrated destination in Europe, but it's also a budget-friendly one. Bucharest is a modern, up-and-coming capital and the entire Transylvania region is breathtaking. Transportation is cheap here, and both rideshares and hitchhiking are common.
You can comfortably enjoy your time here for as little as $30-40 USD per day, which is a steal in Europe.
As more and more visitors come here to wait out their Schengen Area visa restrictions, it's likely going to get more and more popular (and expensive) so try to visit while you can!)
Learn more and plan your trip with my guide to Romania!
5. China

China is a massive country full of affordable travel opportunities. Outside of Bejing and Shanghai (which are still relatively affordable considering their size), you'll be able to find stunning landscapes, delicious food, and cheap transportation.
You'll find some incredible historical sites as well, like the Terracotta Army in Xi'an and of course, the Great Wall itself. If you're looking to test your luck, head to glitzy Macau, often considered the 'Las Vegas of Asia.' For a quieter trip away from the chaotic cities, head west to Tibet. While you'll need a special permit to visit, you'll find virtually no tourists here amongst the stunning mountainous landscapes.
For under $40 USD per day, you can enjoy all that China has to offer without a care in the world. Hostels can be found for just $5 USD, street food is just $1-2 USD, and most activities are less than $10 USD!
6. India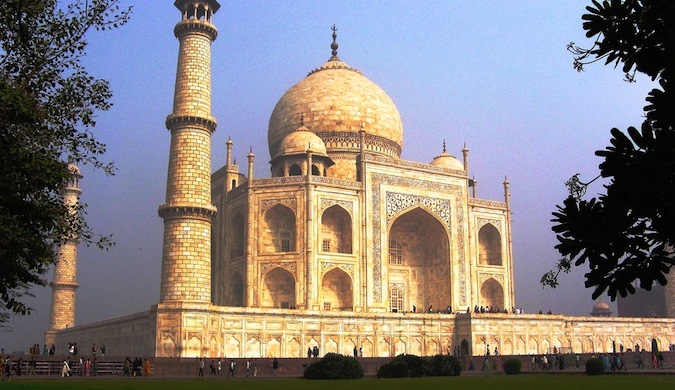 While India has always been a cheap country, but with the US dollar doing well it's even cheaper! In an already inexpensive country like India where you can get by on as little as $20 USD per day — often less! Mouth-watering meals can be found for under $2 USD and hostels range from $3-10 USD depending on where you are.
Even if you go for mid-range accommodation and food, you'll be hard-pressed to spend more than $50 USD per day unless you're staying at five-star resorts — and even the resorts here are quite affordable!!
While the flight to get here can be expensive, once you arrive everything is a bargain. Be sure not to miss the epic Taj Mahal, the laid-back beaches of Goa, the holy city of Varanasi, and sweeping metropolises like New Delhi and Mumbai.
7. Argentina

Argentina — filled with history, beautiful people, culture, wine, football, and outdoor wonders like Patagonia — is one of my favorite countries in South America. Buenos Aires is considered one of the liveliest cities in the world, and most people speak English. I've never drunk so much wine or eaten as much steak as I did here (which blew my budget — but it was worth it!)
The only problem with this country is its rampant inflation, so prices are always in flux. But even with that, you can still get by on around $40-50 USD per day. Hostels are just $5-10 USD and a delicious meal (think steak and wine) will be well under $20 USD.
Patagonia is the main draw here, offering stunning landscapes and world-class hiking. Nature lovers will also want to visit Iguazu Falls, the largest waterfall system in the world!
Learn more and plan your trip with my guide to Argentina!
8. Cambodia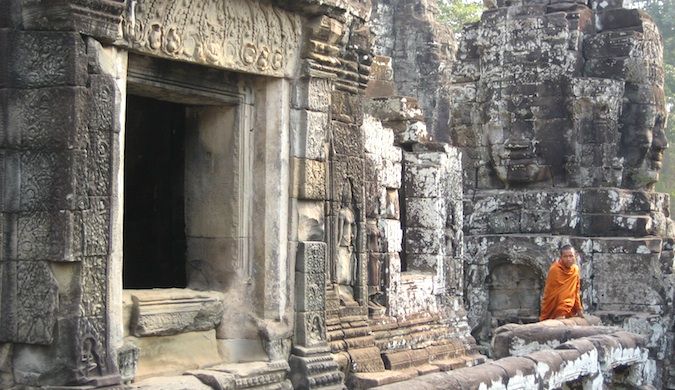 Cambodia is one of my favorite countries in the world. I found the people so incredibly welcoming there and even after a long absence between visits I still found it to be one of the best destinations in Southeast Asia.
Prices have increased a little over the years, but not by much (it's still cheaper than Thailand). Cross-country buses still cost less than $20 USD, meals are $1–5 USD, private rooms are around $10 USD, and beer is still under a buck. Everything here works in dollars. ATMs give them out, goods are priced in dollars, you get change in dollars: it makes converting pretty easy.
I find the country to be affordable, friendly, and safe. Plus, Angkor Wat is one of the most amazing historical sites in the world. Be sure to visit the Killing Fields and the Tuol Sleng Genocide Museum in Phnom Penh for a sobering look at the country's violent past.
Learn more and plan your trip with my guide to Cambodia!
9. Greece

The Greece's struggling economy has made tourism much more affordable in recent years. Now this once-cheap country is even more of a bargain than it was before.
With $11 USD per night hostels, $30 USD hotels, and $3.50 USD gyros, this country is a steal. Sure, some of the popular islands will still be a bit pricier but even those are affordable. You'll get to enjoy beautiful islands, beaches, and delicious food at a fraction of the price of other European countries.
Moreover, since the economic problems have caused a huge drop in tourist numbers, there are fewer crowds on those wonderful beaches! Greece is a bargain destination, and my friends there tell me that the summer season was really bad. Visiting will not only get you great deals, but you'll also help put much-needed money back into the economy.
Learn more and plan your trip with my guide to Greece!
10. South Africa

Safaris, wineries, mountains, and an endless coastline that is perfect for road trips — that's South Africa. As a backpacker or budget traveler, this country is a great destination to travel as there are a lot of work opportunities as well as plenty of adventurous activities (and some great hiking) to keep you busy.
While it's true that the country struggles with corruption and petty crime, it has a booming tourism industry and a growing backpacker and digital nomad scene. With $35-50 USD per day, you'll be able to enjoy the amazing beaches and laid-back lifestyle that makes South Africa so appealing.
Don't miss hiking up Table Mountain or visiting the penguins when you're in Cape Town. And if you're looking for a world-class safari experience, head to Kruger National Park!
Learn more and plan your trip with my guide to South Africa!
11. South Korea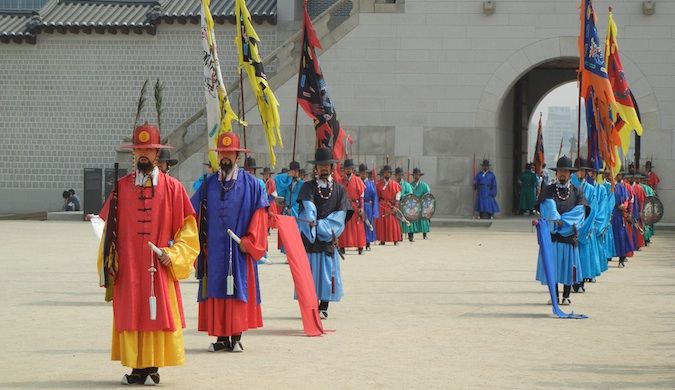 When I went to South Korea a few years ago and I was stunned by how cheap everything was. Sure, it's not as cheap as Southeast Asia, but compared to Japan or Europe it's quite affordable. With the South Korean currency (the won) at 1,190 per USD and most everything costing only a few thousand won, I can't imagine busting your budget here (unless you're a huge foodie because the food here is delicious!).
My friend and I went out for Korean BBQ complete with drinks, and we each spent $8 USD. You can pick up bottles of beer in 7-11 for less than a couple of dollars. Hostels in Seoul start are just $10 USD per night. I don't know why most people don't talk about it, but if you want a cheap East Asian country with a stunning countryside, South Korea is it.
Be sure to indulge in Seoul's foodie scene while you're here and visit the Gyeongbukgung Palace. For a more luxurious getaway, head to Jeju Island for beaches and some fun in the sun.
***
All of these countries can provide a different and cheap alternative to expensive Europe, Australia, or Japan. Western Europe's churches will be there 10 years from now, but the jungles of Central America? The rice fields of Asia? The old world of Eastern Europe? Probably not.
When money is a concern, you need to get creative. Think and travel differently — don't just pick the most obvious destination. Do that, and you'll be able to stretch your money and travel further and cheaper, better, and longer!
What's next? Now, start planning your trip to one of these (or other) destinations by reading one of the articles below:
In-Depth Country and City Destination Guides
5 Destinations Under $30 USD per Day
20 Ways to Save Money for Your Trip
10 Ways to Find a Cheap Flight
How to Travel the World on $50 a Day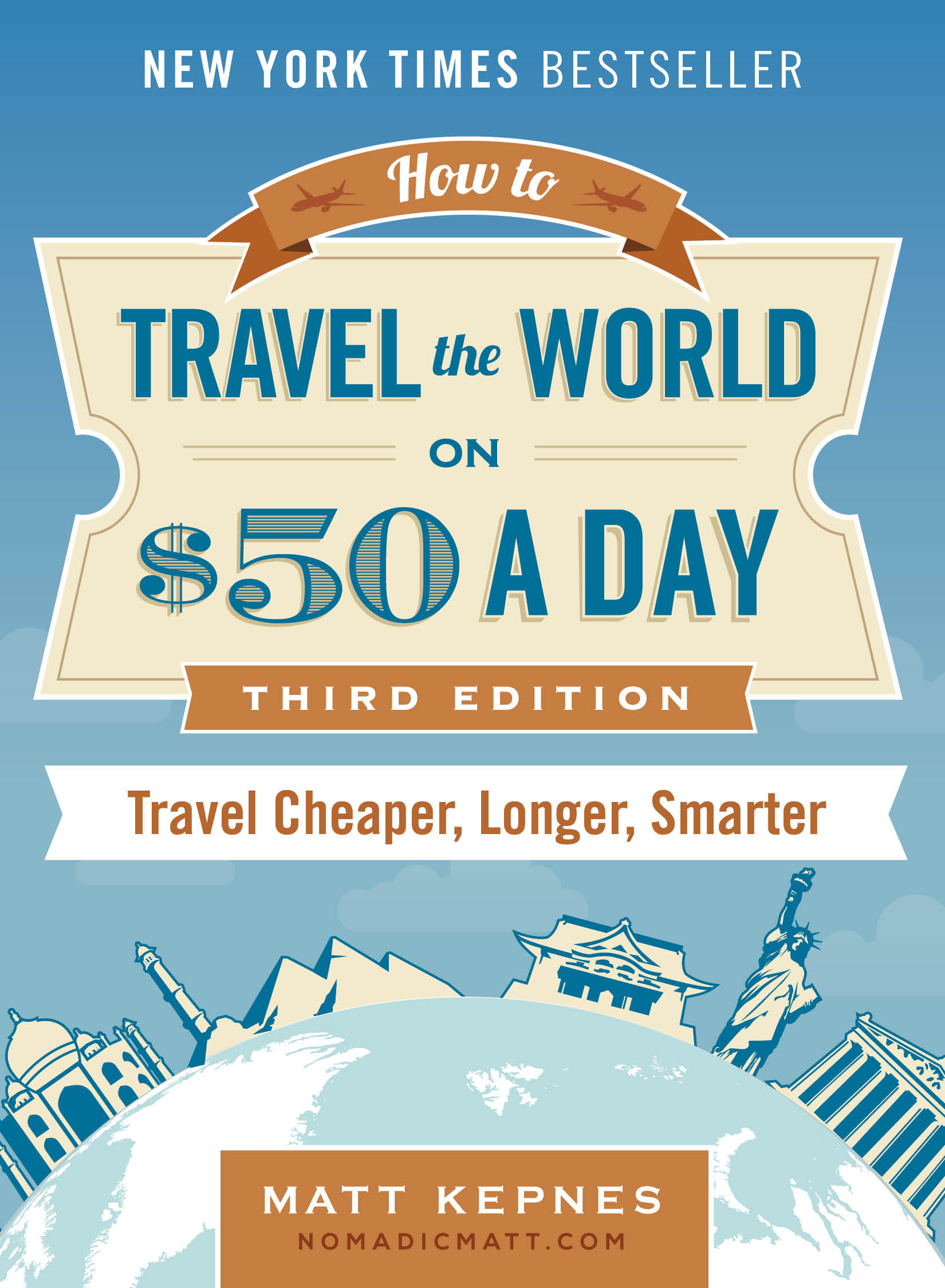 My New York Times best-selling paperback guide to world travel will teach you how to master the art of travel so that you'll get off the beaten path, save money, and have a deeper travel experience. It's your A to Z planning guide that the BBC called the "bible for budget travelers."
Click here to learn more and start reading it today!


Book Your Trip: Logistical Tips and Tricks
Book Your Flight
Find a cheap flight by using Skyscanner or Momondo. They are my two favorite search engines because they search websites and airlines around the globe so you always know no stone is left unturned.
Book Your Accommodation
You can book your hostel with Hostelworld. If you want to stay somewhere other than a hostel, use Booking.com as they consistently return the cheapest rates for guesthouses and cheap hotels.
Don't Forget Travel Insurance
Travel insurance will protect you against illness, injury, theft, and cancellations. It's comprehensive protection in case anything goes wrong. I never go on a trip without it as I've had to use it many times in the past. I've been using World Nomads for ten years. My favorite companies that offer the best service and value are:
World Nomads (for everyone below 70)
Insure My Trip (for those over 70)
Medjet (for additional repatriation coverage)
Ready to Book Your Trip?
Check out my resource page for the best companies to use when you travel. I list all the ones I use when I travel. They are the best in class and you can't go wrong using them on your trip.