Updated: 03/02/19 | March 2nd, 2019
Life can be stressful.
Work, bills, relationships, the economy, errands, love, family…the list goes on!
There are lots of small things we can do to do to relax like changing our diet, exercise more often, sleep more, and improve our work-life balance.
But sometimes we need to do more than just make changes at home.
Sometimes we need a break.
And one of the best ways to do that?
You guessed it — travel!
Travel can refresh us.
It is like a time-out from life — just like the ones from grade school but this time it is fun. It slows us down, makes us stop and smell the roses, and creates a little change from the normal patterns in our life.
It's not so much running away from your responsibilities as it is taking the time to refresh yourself and give yourself a mental and physical break.
Travel is a great way to reset when you are feeling low or just need some new perspective.
Whether you take a weekend, a week, a month, or a year, just getting out and doing something different can recharge the batteries. The excitement, the fun, and the new places you see give you more energy and bring you back into focus. You'll get a chance to meet great people and can even get offline and disconnect if you need to.
Travel is an amazing tool for personal development and a great vehicle for self-reflection and growth.
Think about it: when you travel, you're away from all the stress in your life. You are in a new environment. There is a lot to see and do. People to meet and places to go and fun challenges to overcome.
You can do whatever you want — and that is the most stress-free experience out there. By focusing on your mental health, you can return to work and your responsibilities with new focus and commitment because you have cleared your head.
That's why NOW is always the right time to travel.
Most people think travel is too expensive to do on whim. That it requires lots of planning and savings.
But that's only because they see all the advertisements on TV for fancy vacations and believe all travel is like that.
However, only a small fraction of travel is like that.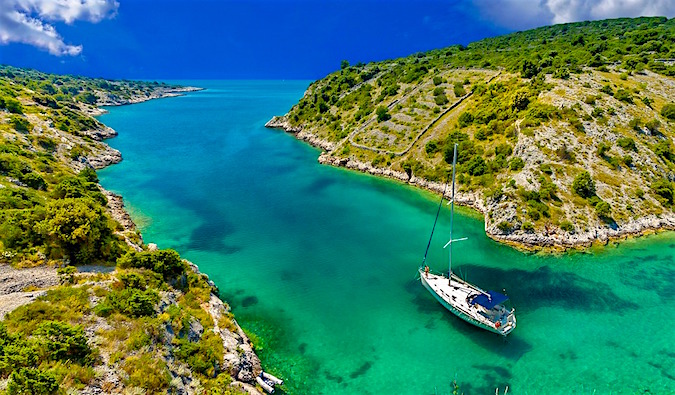 Traveling can be super affordable. You can even do it for less than $50 a day!
Whether you want to go backpacking Southeast Asia or travel the world on a budget, there are plenty of ways to travel without breaking the bank.
With the rise of travel hacking, points credit cards, cheap flight deals, and the sharing economy, now has never been a cheaper time to hit the road!
Most people would say this is the wrong time to be spending but if you think about it, it's actually the best time. When the economy is good, you'll be in demand and will be able to make the most money you can earn. If you are off spending your days in Fiji (which I recommend) or some other tropical island, you're missing out on your chance to maximize your earnings.
But when the economy is bad, you are more likely to be laid-off or not able to find a great high-paying job (it usually takes the average person four months to find a job FYI). If you have four months on your hands, why not spend it in Europe or Central America or backpacking Australia? Best to ride out the storm somewhere else.
Plus, you may find a new passion or opportunity that would never have presented itself otherwise.
There are tons of job opportunities overseas, too, so you can even find a job while traveling if you want!
Tim Ferriss, who's famous for his book The 4-Hour Work Week, talks about the idea of mini-retirements.
Most of us work towards retirement — that time when we can sit back, relax, and do what we want instead of what we have to do.
But by the time most of us get there, we're old, we can't do what we wanted when we were younger, life is different, or we might be sick.
Or we never even make it to retirement!
I see so many people put off their dreams for a future that may never come.
That's why now is the best time to travel: because you can't delay life.
We all want to make the most of our time here, which is why taking a break or a mini-retirement shouldn't be put on the backburner. Stop delaying all those things you really want to do and just do them. Make a travel plan and stick with it. Don't let your travel dreams keep being just dreams – make them goals. Bring them to life.
The next time you have visions of white sand beaches or climbing Mt. Everest, just do it. You never know what you'll miss by waiting.
How to Travel the World on $50 a Day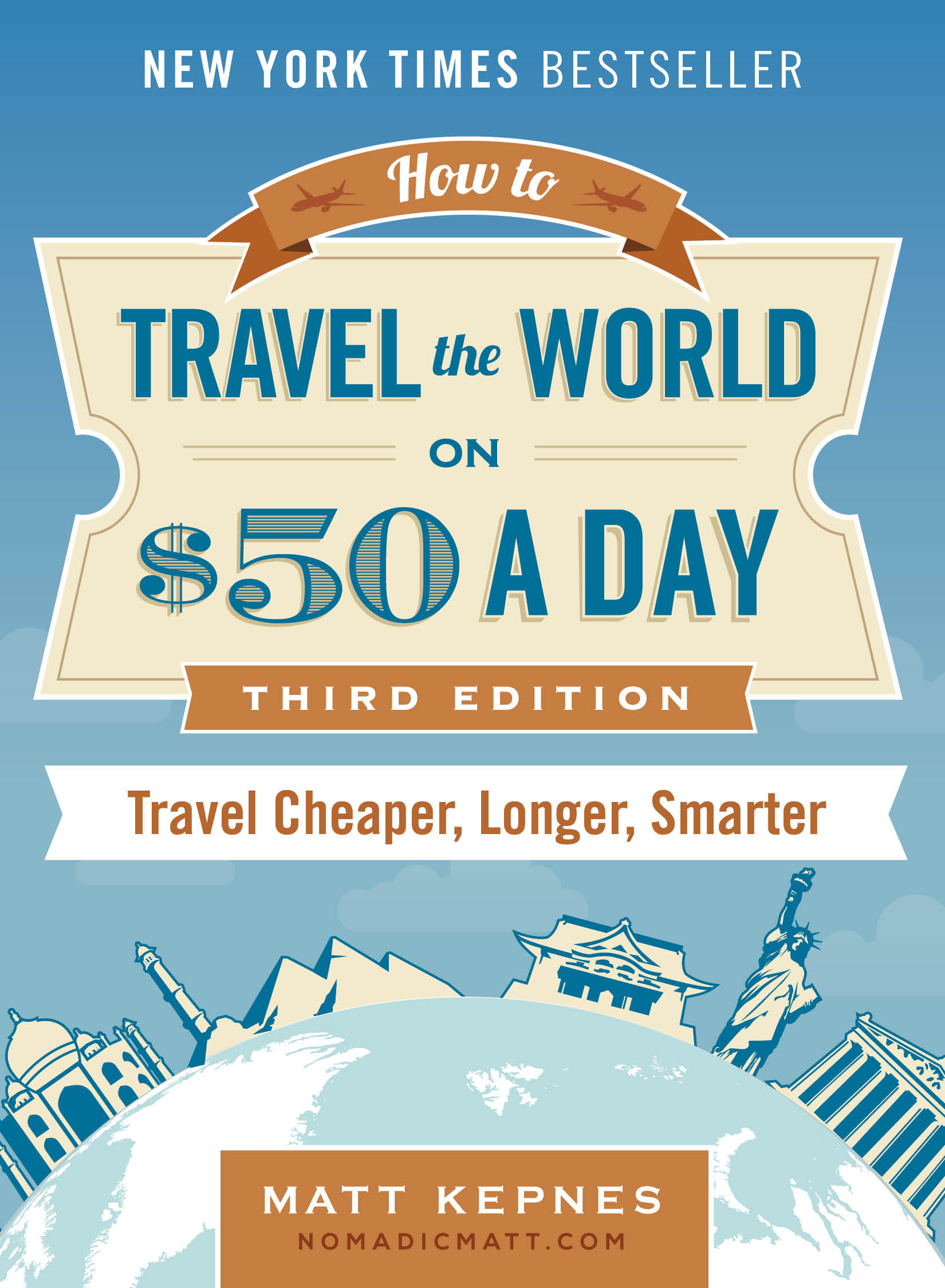 My New York Times best-selling paperback guide to world travel will teach you how to master the art of travel so that you'll get off the beaten path, save money, and have a deeper travel experience. It's your A to Z planning guide that the BBC called the "bible for budget travelers."
Click here to learn more and start reading it today!


Book Your Trip: Logistical Tips and Tricks
Book Your Flight
Find a cheap flight by using Skyscanner or Momondo. They are my two favorite search engines because they search websites and airlines around the globe so you always know no stone is left unturned.
Book Your Accommodation
You can book your hostel with Hostelworld. If you want to stay somewhere other than a hostel, use Booking.com as they consistently return the cheapest rates for guesthouses and cheap hotels.
Don't Forget Travel Insurance
Travel insurance will protect you against illness, injury, theft, and cancellations. It's comprehensive protection in case anything goes wrong. I never go on a trip without it as I've had to use it many times in the past. I've been using World Nomads for ten years. My favorite companies that offer the best service and value are:
World Nomads (for everyone below 70)
Insure My Trip (for those over 70)
Medjet (for additional repatriation coverage)
Ready to Book Your Trip?
Check out my resource page for the best companies to use when you travel. I list all the ones I use when I travel. They are the best in class and you can't go wrong using them on your trip.