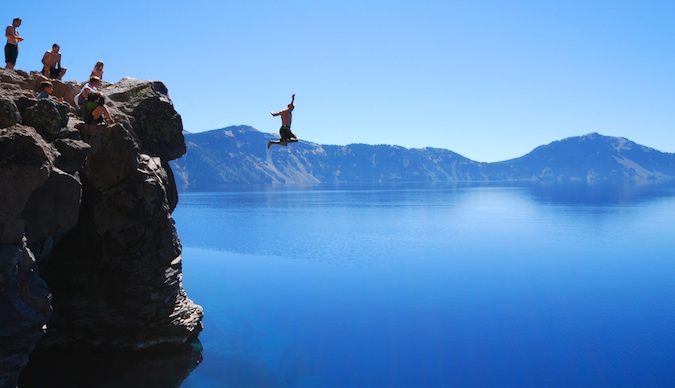 Last Updated: 01/06/2020 | January 6, 2020
As the sun rises on a new year, we look out on the horizon and commit to be a better version of ourselves. This year we will travel more.
We ponder the exotic locations we hope to find ourselves in.
We think of the adventures we'll go on and the people we'll meet.
We begin to formulate plans, research trips, and save money.
But, as the year progresses, most of us will abandon those dreams, forever pushing them off as life throws us curveballs and seems to want to get in our way.
You'll find a reason why today just isn't the right day.
"Tomorrow," we'll say to ourselves. "Today isn't perfect, and I just have too many things to do. Now is not the right time."
The right time is when we have more money, more time off, or when things aren't so "crazy."
Then we'll be able to travel. We just need the stars to align a little more.
But here's a secret: there's never going to be a right time to travel.
The idea that the stars will align and you'll find the perfect day to step out of your door and into the world is fantasy.
Today might not be the perfect day — but neither is tomorrow.
Tomorrow, you'll find another excuse why you can't go.
Tomorrow, there will still be more bills to pay.
Tomorrow, there still won't be "enough" money.
Tomorrow, there will still be someone's wedding or birthday party to attend.
Tomorrow, there will still be more planning to do.
Tomorrow, people you know will still sow the seeds of doubt in your head.
Tomorrow, you'll still worry about all the bad stuff that might happen to you.
Tomorrow, you still won't know if you're making the right decision.
Tomorrow, you will still second-guess yourself.
Tomorrow, something else will come up and you'll say to yourself, "Today isn't the right day. Let's try again tomorrow."
Tomorrow will never be perfect.
Because there is no such thing as perfection.
The hardest part of any journey is stepping out the door. And one of the key components to making that first step easier is to understand that the stars will never align and there will never be the right moment to travel.
You just have to go. You have to leap. You have to trust yourself that it will all work out.
Because it will.
If I had waited for the perfect day when my friend said he would join (he never did) or when I had just a bit more money, I'd still be home in my cubicle job.
Back then, I was constantly worried I hadn't saved enough money. I was constantly worried I didn't have the skills to survive on the road.
There was always a reason to put off my trip.
But sometimes, you just have to take the leap and go for it. Ships aren't mean to stay in a harbor. You weren't meant to stay at home and wonder "what if?"
Because one day, you'll run out of tomorrows.
And you'll be filled with nothing but sadness and regret.
So stop waiting.
Stop making excuses. 
This is your year.
It doesn't matter if you can only save a dollar per day. Just start. Action begets action.
Forget about tomorrow. Everything will work out.
Your bills will disappear when you cancel the services that generate them.
You'll make more friends on the road than you could ever imagine.
You can work overseas.
And if it doesn't work out, you can always come home.
The world is full of possibilities.
And you're capable of doing great things.
But only if you start today!

How to Travel the World on $50 a Day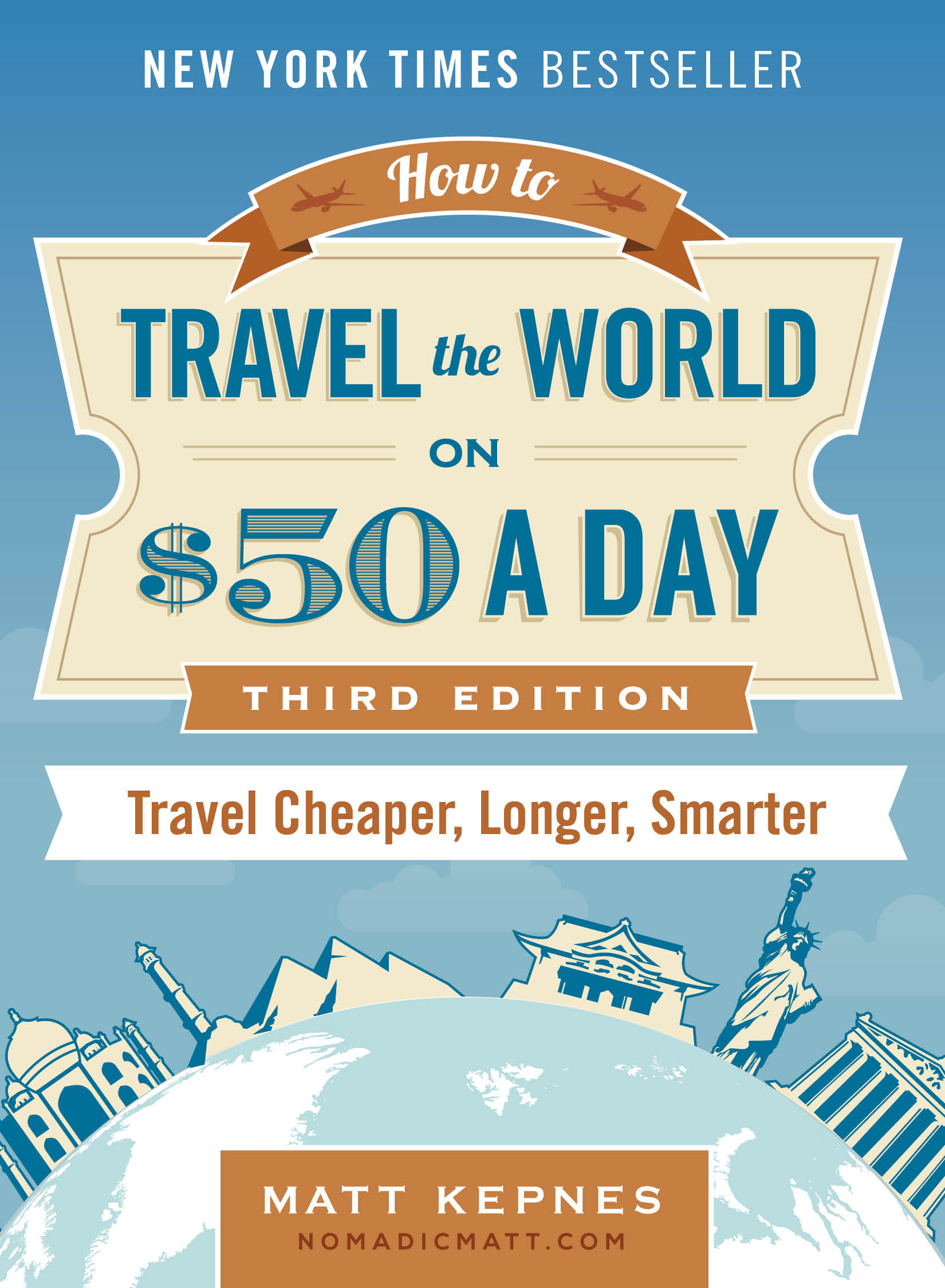 My New York Times best-selling paperback guide to world travel will teach you how to master the art of travel so that you'll get off the beaten path, save money, and have a deeper travel experience. It's your A to Z planning guide that the BBC called the "bible for budget travelers."
Click here to learn more and start reading it today!


Book Your Trip: Logistical Tips and Tricks
Book Your Flight
Find a cheap flight by using Skyscanner or Momondo. They are my two favorite search engines because they search websites and airlines around the globe so you always know no stone is left unturned.
Book Your Accommodation
You can book your hostel with Hostelworld. If you want to stay somewhere other than a hostel, use Booking.com as they consistently return the cheapest rates for guesthouses and cheap hotels.
Don't Forget Travel Insurance
Travel insurance will protect you against illness, injury, theft, and cancellations. It's comprehensive protection in case anything goes wrong. I never go on a trip without it as I've had to use it many times in the past. I've been using World Nomads for ten years. My favorite companies that offer the best service and value are:
World Nomads (for everyone below 70)
Insure My Trip (for those over 70)
Medjet (for additional repatriation coverage)
Ready to Book Your Trip?
Check out my resource page for the best companies to use when you travel. I list all the ones I use when I travel. They are the best in class and you can't go wrong using them on your trip.