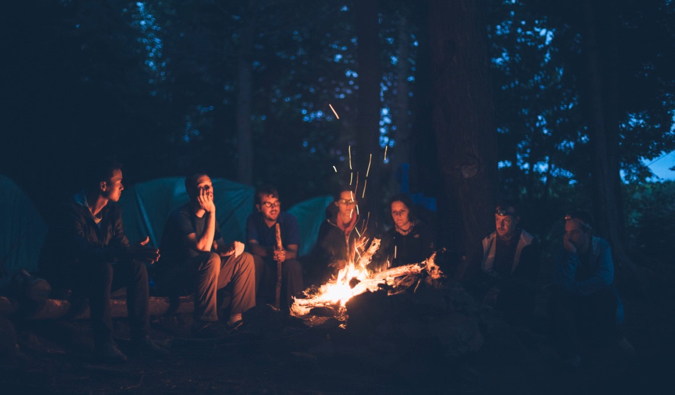 Updated: 3/15/2020 | March 15, 2020
It wasn't until my third visit to Sweden that I finally felt I got sense of the nation's distinct culture.
During that visit, I spent most of my time in Stockholm. I watched a giant bonfire ceremony for Valborg, the Swedish celebration of spring. I received a lesson in red and green working days and got schooled in Swedish fashion (Converse, red pants, and New York Yankees hats are really popular).
I spent Swedish Easter at my friend's grandmother's house, where I went on an egg hunt (Grandmother insisted) and played a game called "tipspromenad." It's a trivia contest combined with a scavenger hunt — incredibly fun (though I didn't know any of the answers). I learned about local food and, best of all, my friends taught me Swedish.
That three-week trip provided me with more insight into the Swedish culture than any of the past ones combined. Why?
Because I had locals who have welcomed me into their private lives and became my guides.
Having traveled full-time for over a decade, I've made friends from around the world.
I can go to countless countries and stay with friends (locals) who are happy to show me around, friends who will take me to Easter at Grandmother's house, an impromptu town BBQ event, a birthday party, or Christmas at their in-laws. It's easy for me to get a taste of local life because I have many people willing to show it to me. It's the same for anyone who has traveled — you're going to meet people from all around the world that you can visit.
But, when you're in a new destination and don't know anyone, how do you that?
Travel writing is often filled with stories of chance encounters in subways and at cafés, encounters that end up with the writer jetting off to some event or celebration that opens a window into local life that other travelers rarely get to see. While these are great stories, they create a romantic picture that makes people think that all travel is like that.
I commonly hear people talk about how they are going to get the local experience or wax poetically about meeting locals in the next town, city, or country. If their trip lacks that experience, they run the danger of thinking they missed out.
It's true that locals want to show the best their country has to offer, so they give advice, converse, and share a few pints at the bar.
But that is different than being brought into their personal space. Bonding over beers with some guys you meet at the pub is different than being asked if you want to join the family for dinner on Sunday. One is in a public space, the other private.
In order to be invited into a local's private space, you will probably have to meet the person a few times before an invitation is extended. People like to know the person they are inviting first. Yes, a first-time invite can happen, but it is the exception, not the norm.
Think about your own life. How often do you invite the stranger you gave directions to your family dinner?
While it's not as easy to make friends with locals, it's a lot easier than it used to be. Thanks to the Internet, there are a few ways to overcome the difficulty of meeting a nice local who will invite you to Sunday dinner — besides asking your friends if they know anyone there (which you should).
Here's how I meet locals (and other travelers) when I'm abroad:

1. Join Couchsurfing
For starters, Couchsurfing is a great site for connecting with locals who live where you are going. While often considered a place to get free accommodation, there is much more to the site. It has meet-ups, group events, and members who might not give you their couch but will gladly meet you for coffee and show you around.
For example, I attended a Couchsurfing meet-up in Denmark that ended up with me at a family's weekly dinner.

2. Use Meetup.com
Additionally, Meetup.com is another great site for meeting people. Though more "formal" than Couchsurfing, there are a wide variety of groups on this site where you can meet those with the same interests as you.
Love wine? Why not go to a wine lovers' meet-up in France?
Want to do crafts in Australia? Go to a knitting meet-up.
Interested in meeting business people in Hong Kong? Find a business-related event and go!
This way, you find people who are interested in the same subject as you are, which helps lower the awkward barrier. Plus, how cool is it meeting someone from across the world with the same interest? I love Prohibition-era bars, and if I met someone from Sydney who did too, I would want to chat about the scene in Sydney for hours!

3. Attend Language Exchanges
Furthermore, try to attend language exchanges. There are many message boards, forums, and websites where locals want to learn various languages (mostly English). Go to these events, or find a language exchange partner. This could be someone who can also take you to local events, dinner, or out drinking with their friends.
Some good websites for this are:
Meetup
Couchsurfing
Google
This is an obvious point, but one many people often overlook. Just like when you're at home, you can also find local events (including language exchanges) relating to your interests just by Googling phrases like "language exchange in X." You also find all sorts of events, groups, and activities this way. Don't ignore Google!

4. Don't Be a Stranger
Every once in a while, take your chances at meeting people on the street. Who knows what will end up coming out of a jovial conversation? For example, take a small group tour from a local. While on the tour, ask all of the questions you want about local life and what it's like to grow up in that region (without being annoying).
By letting the guide know you're friendly and extremely interested in the culture, you just might be invited to meet up after the tour. I've heard of a few tour guides that have hung out with tour participants that they got along well with.
When I was hitching in Belize, the guy brought us to his restaurant and had drinks with us. The next day he showed us around and even gave us a ride to our next destination!
***
The rise of the sharing economy in the last few years has made it super easy to get to know locals. This has been a boon to budget travelers — not only do you save money but you get to hang out and meet locals in a wide variety of settings!
These days, there are even meal-sharing websites like EatWith, and ride-sharing sites like BlaBlaCar.
All give you a way to connect with locals that can branch out into more in-depth, longer-lasting encounters. These are now my go-to websites whenever I travel.
When I left to travel the road, I had visions of interacting with locals everywhere, but that didn't happen as much as I wanted. It's not impossible to have that chance encounter on the street.
But it's also not that common.
Luckily, the Internet lets you kick-start that process. It takes more work, but if you really love France and want to meet French people, don't wait for it to happen.
Make it happen.

How to Travel the World on $50 a Day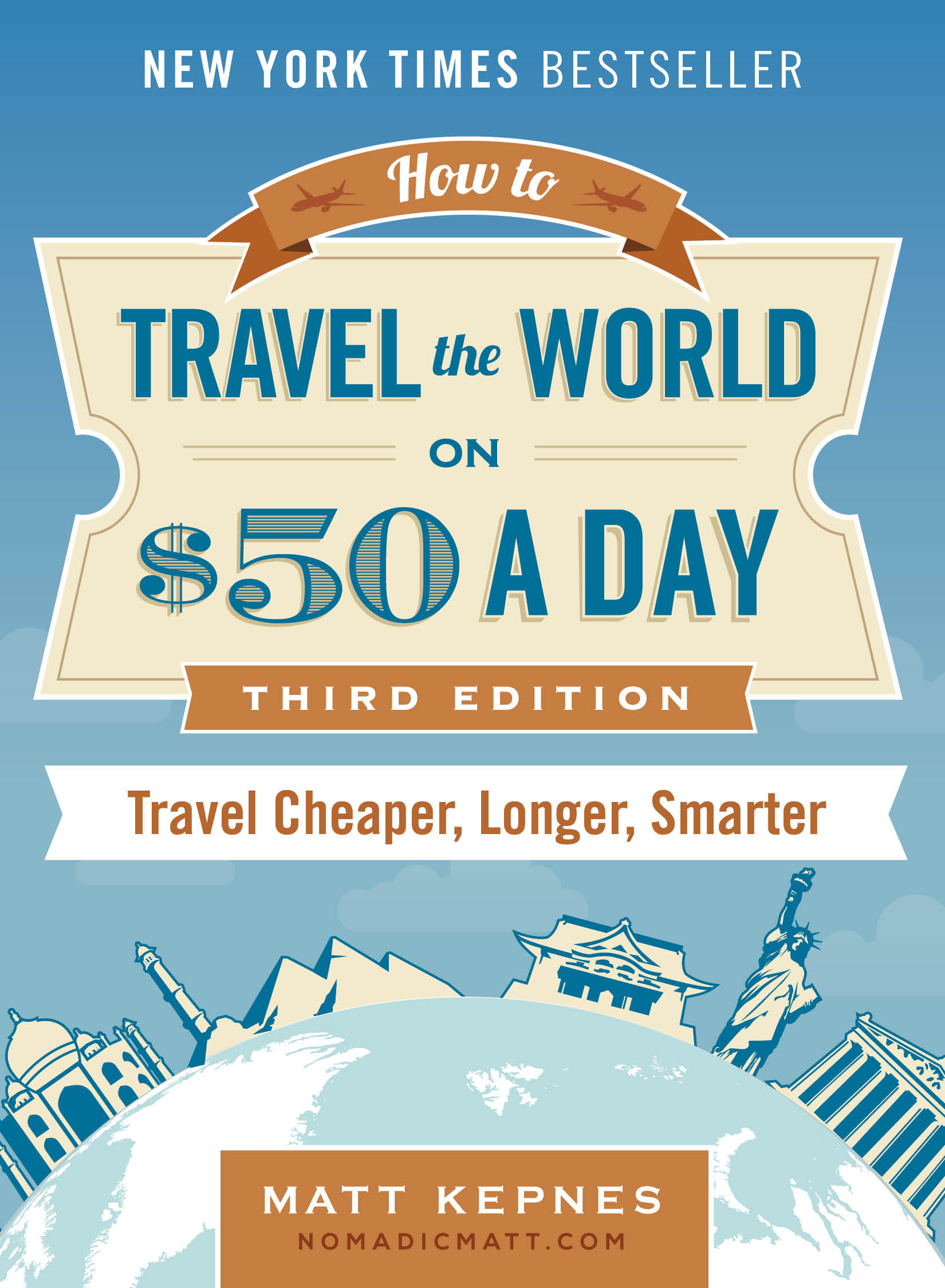 My New York Times best-selling paperback guide to world travel will teach you how to master the art of travel so that you'll get off the beaten path, save money, and have a deeper travel experience. It's your A to Z planning guide that the BBC called the "bible for budget travelers."
Click here to learn more and start reading it today!


Book Your Trip: Logistical Tips and Tricks
Book Your Flight
Find a cheap flight by using Skyscanner or Momondo. They are my two favorite search engines because they search websites and airlines around the globe so you always know no stone is left unturned.
Book Your Accommodation
You can book your hostel with Hostelworld. If you want to stay somewhere other than a hostel, use Booking.com as they consistently return the cheapest rates for guesthouses and cheap hotels.
Don't Forget Travel Insurance
Travel insurance will protect you against illness, injury, theft, and cancellations. It's comprehensive protection in case anything goes wrong. I never go on a trip without it as I've had to use it many times in the past. I've been using World Nomads for ten years. My favorite companies that offer the best service and value are:
World Nomads (for everyone below 70)
Insure My Trip (for those over 70)
Medjet (for additional repatriation coverage)
Ready to Book Your Trip?
Check out my resource page for the best companies to use when you travel. I list all the ones I use when I travel. They are the best in class and you can't go wrong using them on your trip.