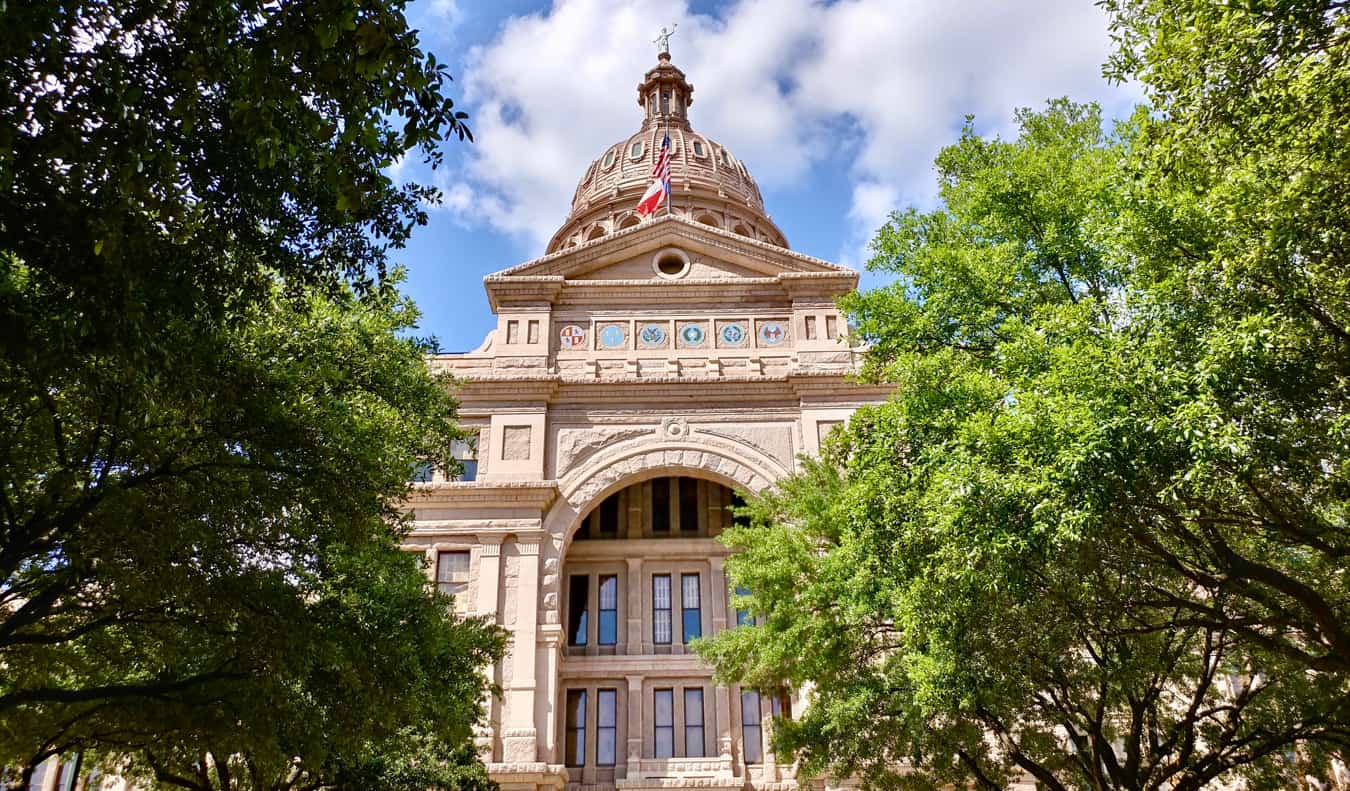 Posted: 1/23/2020 | January 23rd, 2020
If you're like me, you know how hard New Year's resolutions are to keep. "New year, new you" starts with the best intentions, but after a couple of months, it's back to new year, old you.
Old habits die hard, but they can be broken if they are replaced with good ones.
We're at the start of a new year (and decade), so — as someone who loves a good cliché — I'm going to use this time to build the habits that create a better version of me.
After many years of trying (and writing copious and annoying blog posts about it), last year I finally slowed my travels and moved to Austin. I have a furnished apartment, plants (only two have died so far!), and a recently purchased car (my first ever!).
My days are filled with routine. I wake up, make breakfast, head to WeWork, go to the gym, head home, read, cook dinner, read some more, and go to bed.
My life is the proverbial suburban 9-to-5 I tried to escape from for so many years.
And, for the first January in years, I'm not on the road.
I've been enjoying it so much I've even begun to dread heading to the airport the same way children dread the dentist.
I used to think routine was a bad thing. It was the thing that killed spontaneity and adventure.
But I've come to learn that routine actually creates the framework for excitement and adventure. By scheduling my days and following a routine, I can ensure that I make time for what's important and for all the things I want to do and goals I hope to accomplish.
So I wrote a list of things to do this year called "Stop Being Boring" with all the things I want to do while in Austin this year: get out more, volunteer, attend city council meetings (first one is next month!), join some social clubs to meet new people, host more meet-ups, and explore more of the city. Now that I have a car, I also plan to see more of Texas and the American South.
Rather than try to read more, I'm going to be a reader.
Rather than try to go to the gym, I'm going to be the person that does.
While I've already made some good strides toward eating better and going to the gym, the true test will be when I start traveling in February. Will I fall back into old habits? Maybe. But I'm motivated to break them.
This year is also going to be all about focus for me.
I want to focus on work without getting sidetracked by phone calls or Facebook, so I can end my workday earlier.
The internet makes it easy to stretch it from four productive hours to ten unproductive ones, especially when you work for yourself. Now I'm already sitting, undistracted from my tasks, and getting them done quicker!
Next month, I'm going to Hawaii and Taiwan for three weeks before heading back to Paris and Berlin. In the summer, when the weather in Austin is too unbearable, I'm thinking about the Balkans, and maybe some of the 'Stans in the fall. And then in November, I'd like to finally get to Peru.
And while I'll travel less this year, what trips I do take will be done with more focus. As they say, what's old is new again, and this year, I'm going to travel without my computer again. Last year, all my travels were just a backdrop for work — and that's not how I want to see the world.
***
Study after study has shown that by imagining yourself as your desired self, you unconsciously start acting like that person.
I'm determined to make "new year, new me" last the full year. And if I don't, you're free to remind me of this post and hold me accountable!
So that's what I've been up to these last few quiet months.
What are your goals for the new year?

How to Travel the World on $50 a Day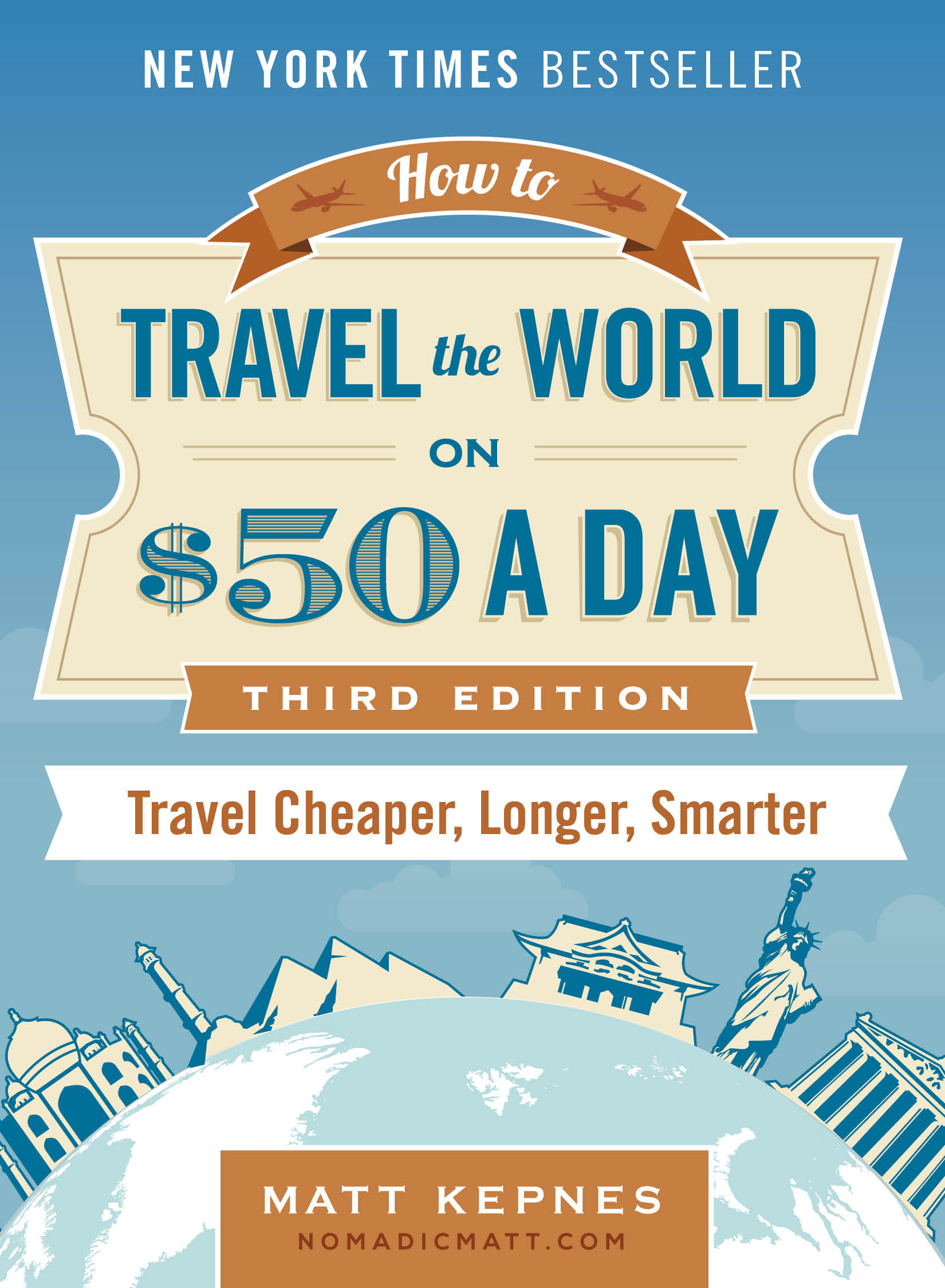 My New York Times best-selling paperback guide to world travel will teach you how to master the art of travel so that you'll get off the beaten path, save money, and have a deeper travel experience. It's your A to Z planning guide that the BBC called the "bible for budget travelers."
Click here to learn more and start reading it today!


Book Your Trip: Logistical Tips and Tricks
Book Your Flight
Find a cheap flight by using Skyscanner or Momondo. They are my two favorite search engines because they search websites and airlines around the globe so you always know no stone is left unturned.
Book Your Accommodation
You can book your hostel with Hostelworld. If you want to stay somewhere other than a hostel, use Booking.com as they consistently return the cheapest rates for guesthouses and cheap hotels.
Don't Forget Travel Insurance
Travel insurance will protect you against illness, injury, theft, and cancellations. It's comprehensive protection in case anything goes wrong. I never go on a trip without it as I've had to use it many times in the past. I've been using World Nomads for ten years. My favorite companies that offer the best service and value are:
World Nomads (for everyone below 70)
Insure My Trip (for those over 70)
Medjet (for additional repatriation coverage)
Ready to Book Your Trip?
Check out my resource page for the best companies to use when you travel. I list all the ones I use when I travel. They are the best in class and you can't go wrong using them on your trip.