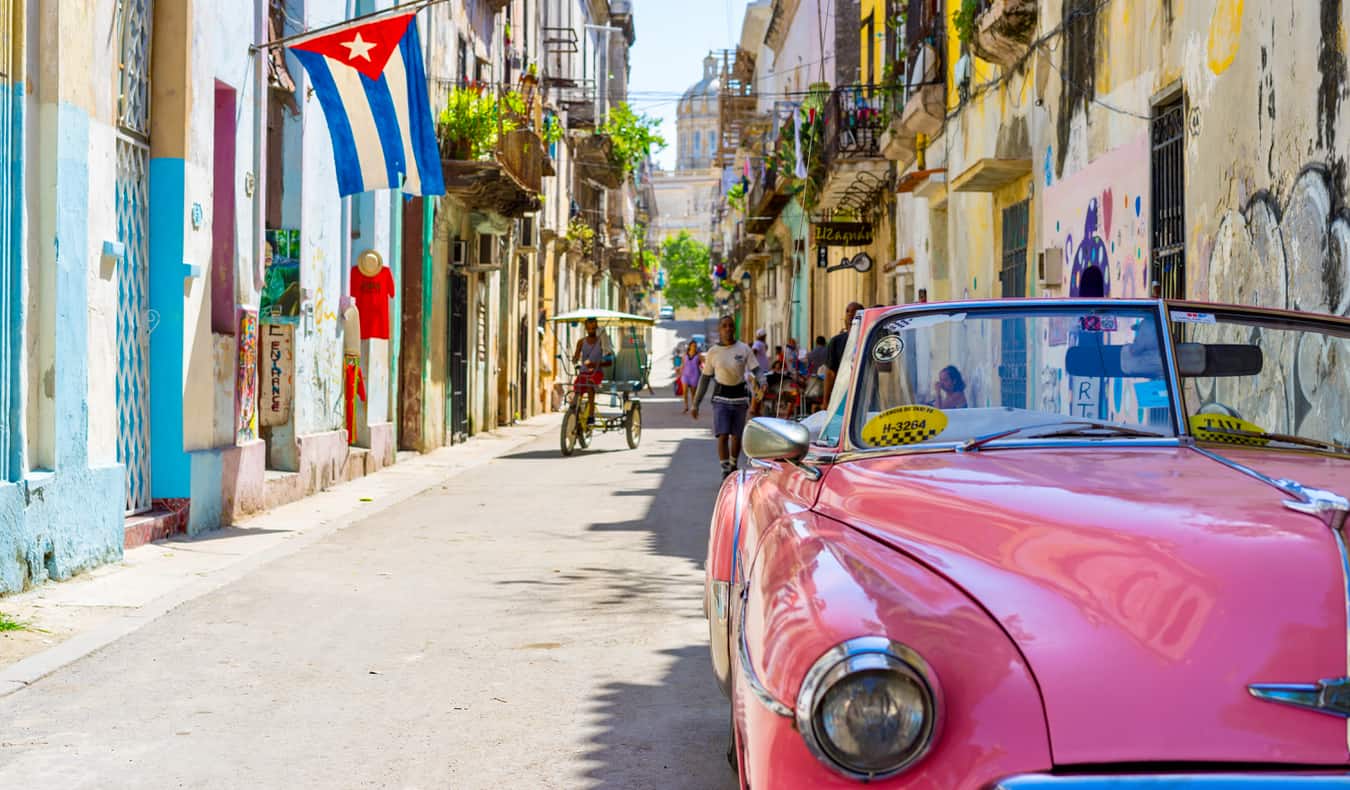 Posted: 5/4/2016 | May 4th, 2016
I believe that the world is big, beautiful, and full of possibilities. The more people that understand that (especially from a young age), the better all of our futures will be.
Travel is a powerful force in making that happen. Travel opens minds and expands world views. That's why, last year, I launched a nonprofit that sends students from schools in underserved communities on educational overseas trips. It's called FLYTE (The Foundation for Learning and Youth Travel Education).
While many nonprofits focus on big schools in big cities, I wanted to create a program where teachers from anywhere — including small rural towns and the 'burbs, as well as big cities — can apply and get access to funding. From urban NYC to rural North Dakota, any teacher working in a school with limited funding resources can apply.
In 2015, we fundraised over $15,000 and helped send students learning Spanish at the BEST Academy in Atlanta to Mexico for a two-week immersion trip! It was amazing, and the students had a life-changing experience.
Two weeks ago, I took the train down to Washington, D.C., to meet students from Anacostia High School who will be going on FLYTE's next trip. This school is located in Southeast D.C, one of the roughest areas in the city. The area has one of the highest crime and poverty rates in the country. As teacher Kathrine Avila, who submitted Anacostia's application, says:
"In the area in which I teach, most students' personal goals are limited to a range of about five years. As a result of their circumstances, most students are not exposed to the possibilities outside their immediate surroundings. The main focus for students at Anacostia is to graduate, as the rate of graduation lingered at approximately 46% for the 2014–­2015 school year. For many of my students, traveling abroad alongside their peers and teachers is somewhat of an unreachable dream."
You and I both know the power of travel and what a positive impact traveling has had on our lives (in fact, it's probably why you're reading this blog!) — it has made us better people and opened us up to a world of possibility. Travel expands horizons, breaks down prejudices, teaches us about other cultures, and makes us realize we can dream dreams — and actually make those dreams come true.
But for many people, travel is something they will never be able to do. They just don't have the means. And our society also thinks that vacations are expensive, and that travel is a luxury for only the few. In towns and cities across America, youths like the ones at Anacostia HS haven't been shown that travel is within their realm of possibility. So how could a teenager, dependent on free lunch, know that traveling could be within their reach? That it is something that they can strive for?
That's where FLYTE comes in.
We can help provide them with an experience that would not be possible with just the resources of their school alone. We can help change their lives, make them dreamers, and create more global-minded travelers. By going abroad, students will realize that there are a lot of opportunities beyond their communities.
Today, we are formally launching our campaign to raise money to send 12 students and 4 chaperones on a nine-day trip to Cuba! Here are the kids:
(There are only nine here because some couldn't get out of class. Also featured are the principal, vice-principal, and teacher.)
All the students on this trip are members of Anacostia's International Club and have spent the past school year researching and preparing for their trip to Cuba this August. Normally, the school can only fundraise enough for two students to go, but by hitting our fundraising goal of $35,000, ten more students will get to go to Cuba!
World Nomads, my favorite travel insurance provider, has agreed to proudly support this trip by covering the cost of the students' travel insurance. They've been the preferred insurance company of this website for years, and I'm super glad they are getting involved! Travendly, a tour company from NYC, is crafting an incredible itinerary and providing all the tour and accommodations planning for the trip — at cost too!
FLYTE is taking flight, and we are supporting real schools going on actual trips! Your donation isn't going to some amorphous idea I had last summer — it's going to help this very group of students from Southeast DC get to Cuba!
So far we've raised $5,100 (which is awesome) but we have a long way to go! If you have been debating whether or not to donate, please know that 100% goes directly to funding this great group of students. I am personally covering all of FLYTE's administrative costs, and I'll match donations up to $10,000! (And, now that we've become a full-fledged 501(c)(3) nonprofit, your donation is tax-deductible!)
It was incredible and heartwarming that we were able to fund the BEST Academy trip to Mexico. Now I'm asking you to remember what a difference traveling has made in your life and give that gift to the students at Anacostia.
The fact that we can travel shows just how privileged we are. We're doing something most of the world's population will never have a chance to do. Yes, we work hard and save, but for so many young people, travel is a pipe dream because they've never been shown it's a possibility.
Well, let's do something. Let's give back. Let's help others. Let's be a community of travelers that promotes global citizenship and show the youth of tomorrow that there is more to embrace overseas than there is to be afraid of.
(All the students at the senior class assembly when they announced the Cuba trip!)
I'm really passionate about this project and hope you are too. A $10 donation helps teachers and students experience the educational trip of a lifetime, all for less than the cost of a meal at Chipotle!
(Feel free to give more though! We've had donations of up to $2,500!!!! There's no limit!!).
If everyone gave just $10, we could fund dozens of trips. That's all I'm asking. A simple, $10 donation. If you've ever gotten value from this website, saved money, or been inspired, then join with me and let's give that to these kids. $10. That's it. Two fewer beers on the road can help these kids – and the millions like them – see the world! Help us reach our goal!
I'm asking you to help send the Anacostia HS students of DC on the trip of a lifetime — whether by sharing this with your friends, posting it on social media, forwarding it to a reporter, or (of course) donating.
We have a chance to make a difference in the next generation. Let's step forward and help these students take what they've learned in school and see it in the real world.
Many thousands of thank-yous,
Matt
P.S. – Did I mention we're a 501(c)(3), so all your donations are tax deductible? Yeah? Good. Just making sure you know!
Book Your Trip: Logistical Tips and Tricks
Book Your Flight
Find a cheap flight by using Skyscanner or Momondo. They are my two favorite search engines because they search websites and airlines around the globe so you always know no stone is left unturned.
Book Your Accommodation
You can book your hostel with Hostelworld. If you want to stay somewhere other than a hostel, use Booking.com as they consistently return the cheapest rates for guesthouses and cheap hotels.
Don't Forget Travel Insurance
Travel insurance will protect you against illness, injury, theft, and cancellations. It's comprehensive protection in case anything goes wrong. I never go on a trip without it as I've had to use it many times in the past. I've been using World Nomads for ten years. My favorite companies that offer the best service and value are:
World Nomads (for everyone below 70)
Insure My Trip (for those over 70)
Medjet (for additional repatriation coverage)
Ready to Book Your Trip?
Check out my resource page for the best companies to use when you travel. I list all the ones I use when I travel. They are the best in class and you can't go wrong using them on your trip.