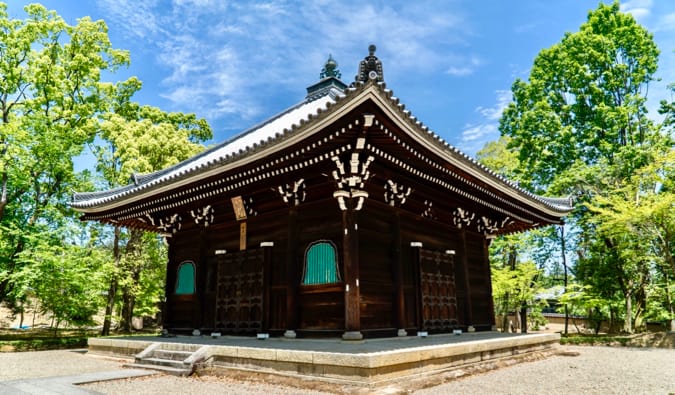 Updated: 02/10/20 | February 10th, 2020
I've dreamed of Kyoto and its thousands of temples for as long as I've dreamed of Japan. I love Japanese architecture and Zen gardens. One day, when I own a home, my backyard will be designed as a Japanese Zen garden, complete with pond, koi fish, rock garden, and a little waterfall.
On my recent visit to Japan, Kyoto was the only place I wanted to see as much as Tokyo. Though it rained (sometimes heavily) during my visit, Kyoto, with its temples and gardens, was even more beautiful than I'd imagined. I spent hours wandering historic streets and darting in and out of tranquil temples. I ended up sitting down, listening to music, and staring out at one Zen garden for over an hour.
But, instead of yapping on about Kyoto's sublime and blissful beauty, here are some of the beautiful highlights you'll see when you explore all the temples of Kyoto:
Kinkaku-ji (The Temple of the Golden Pavilion)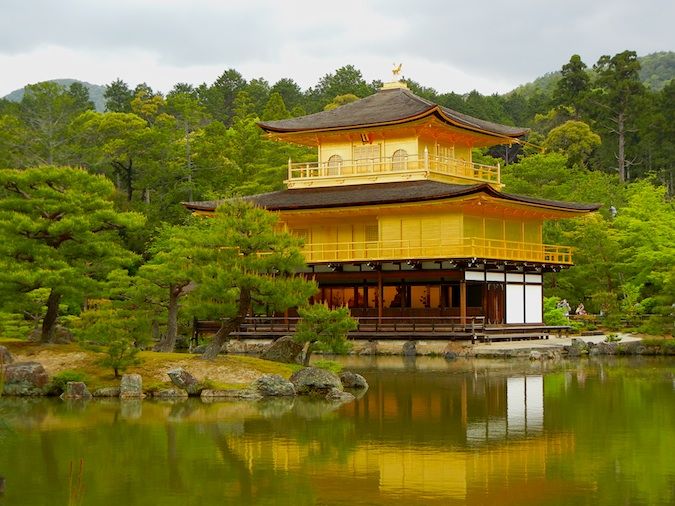 Officially known as Rokuon-ji, this temple dates back to the 14th-century, though, like many of Japan's buildings, the original burnt down (several times, in fact). The current building dates to the 1950s after a monk burnt the temple down while trying to commit suicide. It's one of the most-visited destinations in the country and is also both a National Special Historic Site and a National Special Landscape. It's one of the 17 locations making up the Historic Monuments of Ancient Kyoto as well, which are all official UNESCO World Heritage Sites.
Open daily from 9am-5pm. Admission si 400 JPY.
Ryoan-ji Temple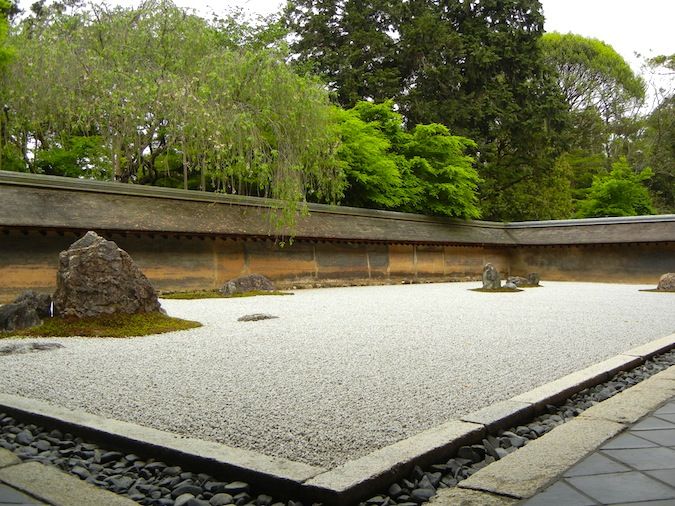 This was my favorite of all the temples in Kyoto. Built in the 15th-century, the temple is a World Heritage Site and home to a mausoleum that houses the remains of seven different Emperors. The traditional rock and sand garden is immaculately kept and is a stunning display of Buddist art and philosophy. It's considered one of the best rock gardens in the country and I can definitely see why.
Open daily from 8am-5pm. Admission is 500 JPY.
Kodai-ji Temple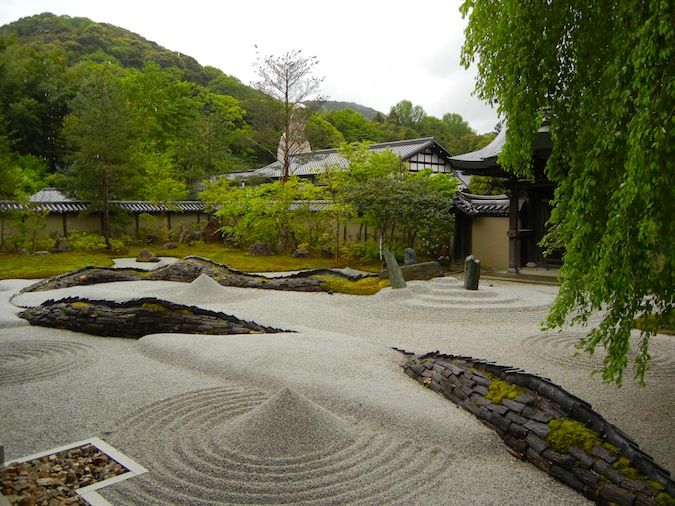 Kodai-ji, officially known as Jubuzan Kodai-ji, was established in 1606 and still contains antiques and artwork from that period. Like Ryoan-ji, the sand and rock gardens here are serene and immaculately composed. In fact, the gardens of Kodai-ji are a nationally designated Historic Site and an official Place of Scenic Beauty.
Open daily from 9am-5pm. Admission is 600 JPY.
Daitoku-ji Temple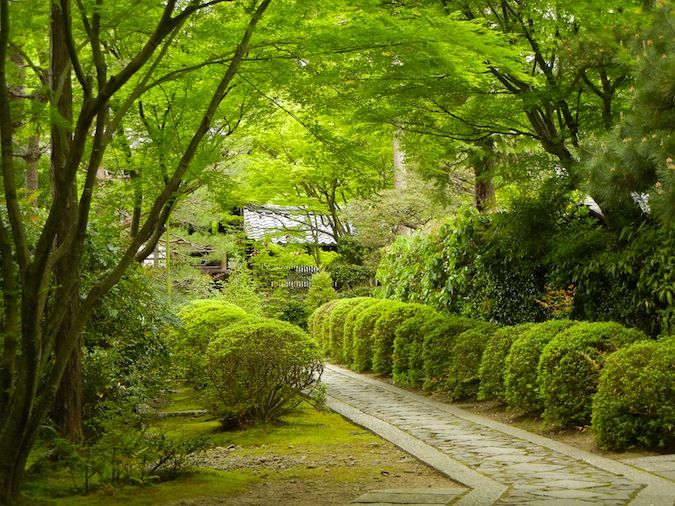 This massive temple complex covers over almost 60 acres and dates back to 1315 CE. The original temple was damaged by fire in the 15th-century, though it was rebuilt in 1474. The temple's history and success are deeply linked to the Japanese tea ceremony, as several of the country's most noteworthy masters of the tea ceremony studied at the temple.
Open daily from 9am-4:30pm. Admission is 400 JPY.
Entoku-in Temple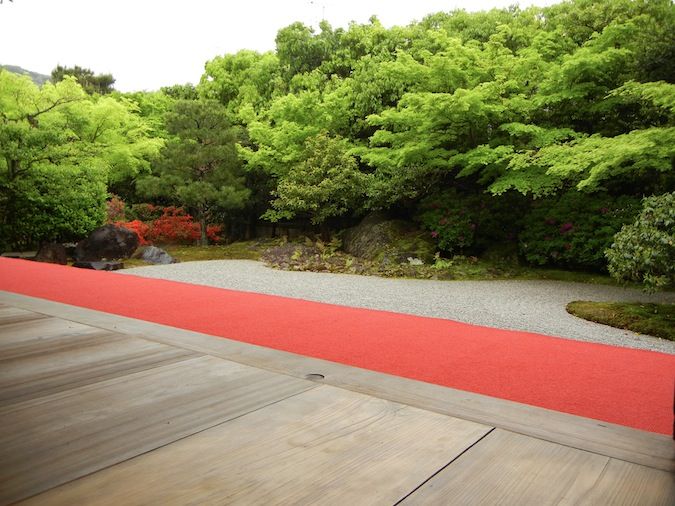 This is one of the sub-temples of Kodai-ji, but it's deserving of its own mention. The temple is home to two Zen gardens as well as some beautiful traditional paintings. It was also where the wife of Daimyo Toyotomi Hideyoshi, one of Japan's most influential historical figures, spent her final years after his death.
Open daily from 9am-5:30pm. Admission is 500 JPY.
Choraku-ji Temple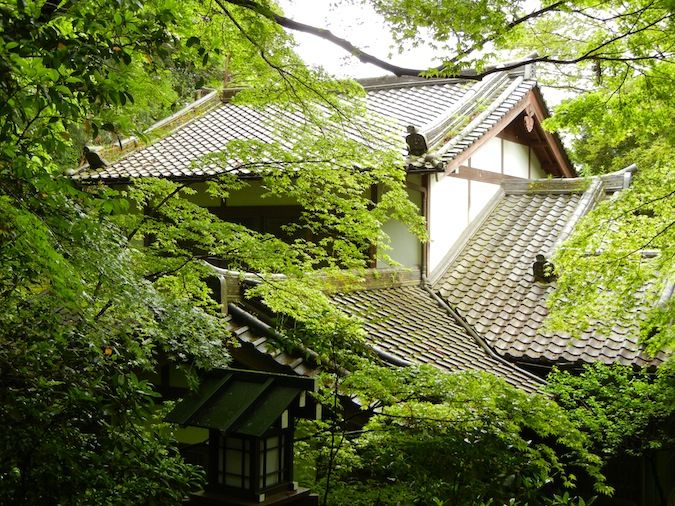 This temple was founded in 1555, though much of its history beyond that is a mystery. One important historical note is that in 1855, Japan and Russia signed a treay here to establish official diplomatic relations. The temple is home to a beautiful pond with rocky islands and moss-covered stones. It was relaxing to just sit and take in the view of the calm waters and moss-covered stones.
Open daily from 9am-5pm. Admission is 500 JPY.
Tofuku-ji Temple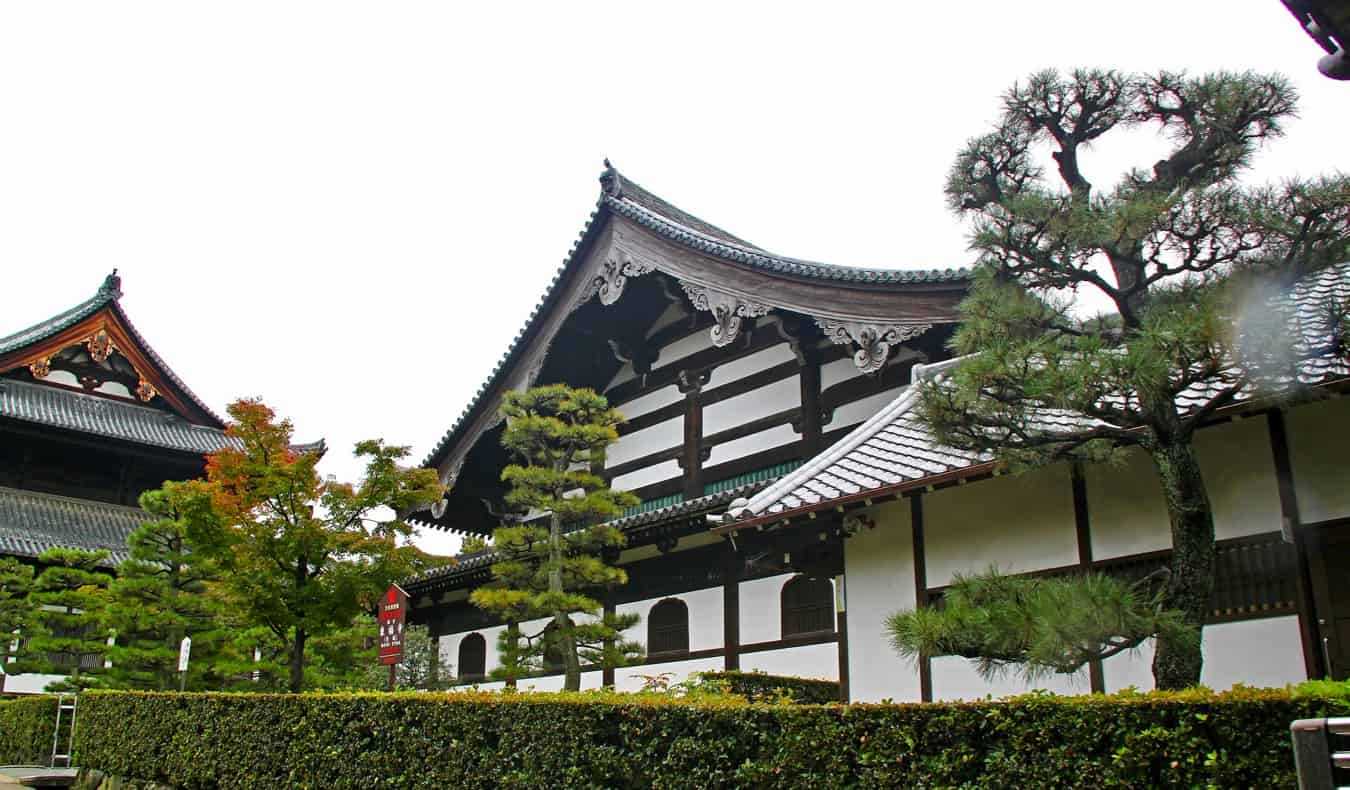 This is a quiet, contemplative temple where you can get away from the crowds and have some space to yourself — unless you come during the foilage season. The Japanese love to snap photos of the changing leaves here and this place transforms into a non-stop photoshot in the autumn. However, outside of the busy few weeks you'll be hard pressed to find more than a couple other tourists here.
Open daily from 9am-4pm. Admission is 400 JPY.
Travel Tips for Kyoto
To ensure you make the most of your visit, here are some tips to help you save time and money during your trip to Kyoto
1. Get the Sightseeing Pass – If you plan on riding public transportation a lot, consider getting this card. One-day passes are 1,200 JPY for adults (600 JPY for kids) and grant unlimited travel on both the subway and city buses. Two-day passes are available for 2,000 JPY (1,000 JPY for kids) however they must be used on two consecutive days.
2. Rent a bicycle – If you don't want to use the bus, rent a bike. There are plenty of places to rent a bike in Kyoto, including at many hostels. It's a cheap and easy way to explore the city and you'll get a much better feel of the place, too! Many hostels will rent bikes, and there are plenty of rental companies, too. Expect to pay around 1,500 JPY for a day.
3. Stick to sushi trains – The sushi in Kyoto is very expensive. If you need a fix, stick to the sushi trains around the city. The train station has a very good one that won't cost you the 6,200 JPY that most of the restaurants will cost you, although there usually is a long wait.
4. Shop at the 100 Yen ($1 USD) stores – There are many 100 JPY shops in Kyoto with set meals, snacks, drinks, toiletries, and other odds end ends items. Store names vary by region, so ask your hotel/hostel reception where the nearest one is located.
5. Eat curry, ramen, and donburi – Curry bowls were as cheap as 370 JPY per plate. Donburi, bowls of meat and rice, are around 500-620 JPY. Ramen is never more than 865 JPY. The main train station has a lot of these kinds of restaurants, so if you're not sure where to go just eat here! You can also find lots of cheap, pre-packaged food at all the major convenience stores.
6. Couchsurf – If you're on a tight budget, consider Couchsurfing (or similar hospitality exchanges). Just make sure to contact hosts early — Kyoto sees a lot of tourists and the response rate in Japan isn't great.
***
Kyoto is one of the most beautiful places to visit in Japan. It remains a highlight of my time in the country and the temples of Kyoto are the area's biggest draw. I hope this guide inspired you to visit as many temples as possible. Try to get to the ones that are off the main tourist trail too as the biggest temples can see crazy crowds during peak season!
Book Your Trip to Kyoto: Logistical Tips and Tricks
Book Your Flight
Use Skyscanner or Momondo to find a cheap flight. They are my two favorite search engines because they search websites and airlines around the globe so you always know no stone is left unturned. Start with Skyscanner first though because they have the biggest reach!
Book Your Accommodation
You can book your hostel with Hostelworld as they have the biggest inventory and best deals. If you want to stay somewhere other than a hostel, use Booking.com as they consistently return the cheapest rates for guesthouses and cheap hotels. My favorite places to stay are:
Jiyujin
Kyoto Morris Hostel
Len Kyoto
Don't Forget Travel Insurance
Travel insurance will protect you against illness, injury, theft, and cancellations. It's comprehensive protection in case anything goes wrong. I never go on a trip without it as I've had to use it many times in the past. My favorite companies that offer the best service and value are:
World Nomads (for everyone below 70)
Insure My Trip (for those over 70)
Medjet (for additional repatriation coverage)
Looking for the Best Companies to Save Money With?
Check out my resource page for the best companies to use when you travel. I list all the ones I use to save money when I'm on the road. They will save you money when you travel too.
Looking for more travel tips for Kyoto
Check out my in-depth Kyoto travel guide for more ways to save money, costs, tips on what to see and do, suggested itineraries, reading, packing lists, and much, much more!